Off Topic: The E3 2019 games we're hyped to play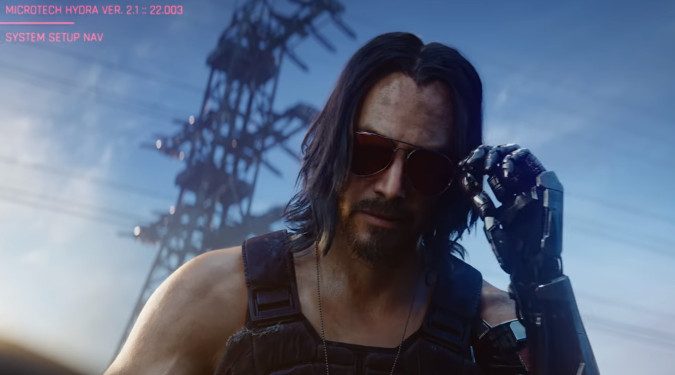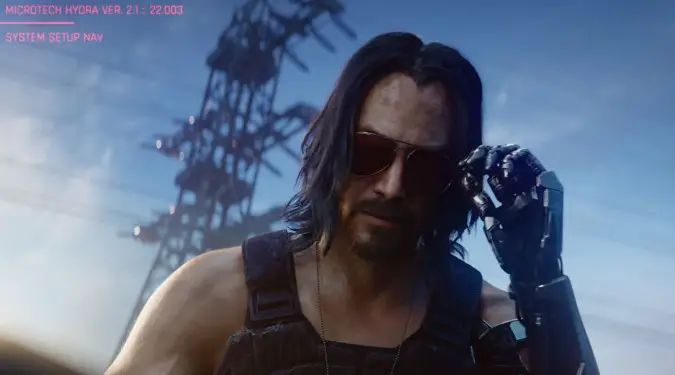 As E3 winds down, we sat down around our figurative water cooler to discuss the trailers and upcoming games that really caught our eye.
Cyberpunk 2077
A few titles popped up for several of us in the course of conversation. Cyberpunk 2077 was mentioned a lot, with very similar reasoning from a lot of our writers.
Anne Stickney:
Cyberpunk 2077 looks amazing. I'm so happy someone's jumping into a game based in that particular world, and I'm even happier that it's the studio that brought us the Witcher series — you know it's gonna be good.
Dan O'Halloran:
I don't usually go for future-based dystopian scenarios, I'm more of a MMO fantasy guy, but this one has me interested in seeing more.
Matt Rossi:
CD Projekt Red has their problems, but I loved Cyberpunk 2020, and they got Keanu as Johnny Silverhand so I'm interested.
Some people just want to see the world in shades of neon and Keanu.
Watch Dogs: Legion
The futuristic dystopia games were a big hit with our staff. Several of the staff also talked about Watch Dogs: Legion as a stand out title.
Tyler Colp:
I have no clue how this game will really work and if it's core conceit is way too ambitious to actually pay off, but I want to know more. This game looks like something that finally starts to utilize the massive open worlds that big game companies make and tie it straight to the fiction. It sounds like a game that demands you to think about the vastness of the space and the people in it in a way that big budget games don't normally do. While I'm extremely skeptical about how it'll all come together, it definitely has my attention.
Liz Harper:
I've never actually been that excited about previous Watch Dogs titles, but this one has an interesting concept: everyone you see in the game will be recruitable into your resistance, so you can build a team of… anyone. Including Helen, an elderly ex-assassin. But despite Helen's break-out performance, the game doesn't seem to have any core character. Instead, it's about the team you build. If you recklessly get one of them killed, they're dead forever and you simply hop over to another member of your team. I wonder how that translates into a game narrative.
Like Liz and much of the internet, I too was charmed by Helen.
Animal Crossing: New Horizons
The Nintendo panel was a big draw for our crew, with most of the excitement split between the sequel to Breath of the Wild and Animal Crossing: New Horizons, as eloquently stated by Joe Perez:
Breath of the Wild 2 made me actually yell in delight, out loud. Super highlight for me. Basically everything Nintendo dropped made me unreasonably excited.
Tyler Colp:
This announcement coincidentally lined up with me finally, finally playing [the first Breath of the Wild game] a few weeks ago. The teaser evokes the strange, dark history that's etched and imbued into the ruins of the world that keeps me perpetually curious. I want to know why what's happening is happening and if there's a way to keep it from happening again — which to me would be an incredible way to follow-up such a monumental game about failure and perseverance. It looks dark; it looks dangerous; and it looks like a fascinating reason to go back into that world and save it one more time. Also let me play short-haired Zelda!
Anne Stickney:
Look if you think I'm not going to talk about Animal Crossing I don't know who you think I am — it looks ADORABLE. Am I bummed it's been pushed back to 2020? Yes. Am I okay with waiting? Also yes. I'd rather wait and have them release something complete and beautiful than have them rush something out the door, and for a game that I play specifically because it's so relaxing, I'd like it to be as relaxing and polished as possible.

I'm also really, really excited about Link's Awakening, which I know is a remake of an old game, but man, the art style that they chose is modern and pretty, but still captures the essence of the game I remember from when I was just a kid. I can't wait to play that one again, and it comes out the day after my birthday!
Nico Deyo:
I played a billion hours of Animal Crossing New Leaf and I'm really excited to see what Nintendo tries this time. Living on an island might be fun if it's a big enough island. But how will all the furniture get imported in?
Star Wars Jedi: Fallen Order
It shouldn't be too surprising that several of us are excited at the prospect of new Star Wars game or two.
Ted Atchley:
I'm a huge Star Wars fan and the demo for Star Wars Jedi: Fallen Order at E3 looked fantastic. Any game that promises John Williams music and me wielding a lightsaber gets my attention. I love the premise of following a Jedi Knight in the wake of Order 66. It reminds me a little of the old Dark Forces Jedi Knight games which I played a ton of.

How do you make John Williams music and lightsabers better? You throw in playing with my son. He and I love the various Lego games (Pirates, Indian Jones, Marvel, and of course the current Star Wars offerings), but we don't have anything from the last three movies. We'll spend hours together with this

Lego Star Wars: The Skywalker Saga

.
Cory Taylor:
Star Wars Jedi: Fallen Order looks like it takes lessons from the Force Unleashed in all the right ways. I'd like to do my part to help save the Wookies!
And all the rest
My personal favorite upcoming titles are pretty much all indies. The Final Fantasy VII remake hits all the right nostalgia notes — especially since we finally got a look at Tifa — but there's just something charming about quirky little indies that's tough to deny, especially the story-heavy ones. Also, if Bethesda gave us any more Elder Scrolls VI news this whole paragraph would probably be about that.
There were a large array of indies to marvel at, and Cory Taylor was with me there:
Nothing compares to the weirdness of Rawmen though. This looks like the unholy combination of Splatoon and soup. I honestly never realized that my life was lacking a soup based combat game. Flinging noodles and broth at each other while fighting to hold onto a giant Matzo Ball? Sign me up.
Nico mentioned a couple games from smaller studios that also piqued my interest:
Spiritfarer

is a game from Thunder Lotus studios that was described from their lead developer as being inspired with his struggles with letting friends and family members go when they die. I like the idea of being a cute girl ferrying the spirits across the river of the dead with such a crush of pastels. It might be hard for me (I don't handle death very well) but I think engaging with this topic in this way might do everyone good.
Way to the Woods

looks so good! I remember seeing gifs of it on Tumblr a couple years ago and it finally making it to the real world where I can eventually play it is awesome. I want to be a deer wandering an urban environment. Hell yeah.
As for the titles I have my eye on, Twelve Minutes looks like it's going to completely mess with all my emotions, which is something I've come to questionably love about the games Annapurna Interactive publishes. Also, Skatebird. Do I need to say anything beyond linking the trailer? Skatebird.
Was there anything that piqued your interest at E3? Was there anything you were excited for that didn't pan out? What did you put into your Steam wishlist already?