How was your day-one patch 8.2 experience?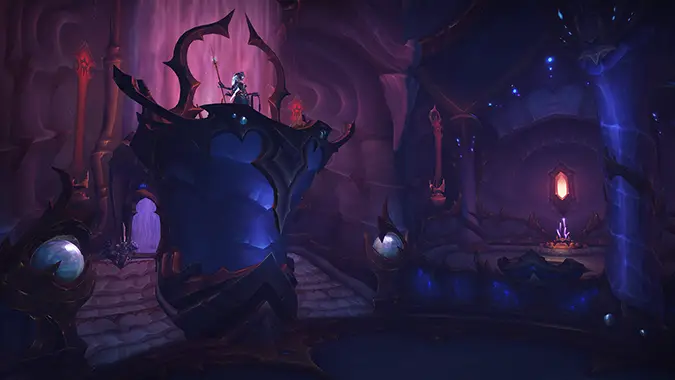 I was able to get about two hours of playtime in with yesterday's new patch 8.2 content, and it went well. Mostly. On the plus side, I enjoyed the interaction with major lore characters that included Jaina, Greymane, and Shandris over on the Alliance side. I also appreciated that it didn't take long to unlock World Quests, a portal back to Boralus, and access to Mechagon. Finally, I was happy to see the catch-up mechanics like the free Benthic gear plus upgrade, the weapon upgrade, and the first Heart of Azeroth essence. All told, a smooth and satisfying start.
On the downside, I found it odd that we were shipwrecked in Nazjatar only to be sent to Highmountain about 20 minutes later on the Heart of Azeroth essence quest. I would have preferred that  the essence questline came first, followed by the stranding in the new zone. And as for Nazjatar itself, it seemed like there was an entire ecosystem that was good with suddenly being exposed to air, which I found odd. Yes, many of the creatures there can breathe both above and below water, but I guess I expected more disruption. Finally, I had to zone out of the Alliance home base and back in to get a quest giver to appear. Not a huge disruption to my gameplay, but it took me a bit to figure out how to get him to pop.
Overall, I'm happy for new content and the pluses far outweigh the minuses. I didn't make it to Mechagon or get flying on day one, but I did gather quite a few new profession raw materials and hope to make a killing on the auction house overnight.
I do want to mention one "Wow!" moment I had. After I was shipwrecked, Greymane told me to talk to Jaina up ahead. When I ran toward her, an Alliance ship teetering on the edge of a newly exposed cliff behind suddenly dropped out of sight onto the sea floor below. It was very dramatic and unexpected and hit home how bad things were for the fleet. A great touch I would expect to see in a cinematic, but instead it happened during gameplay. Nice work, devs.
How was your day-one experience? Did you get a good start on your goals? Did you have any "Wow!" moments of your own?