The original Diablo is playable on the Nintendo Switch thanks to source code engineering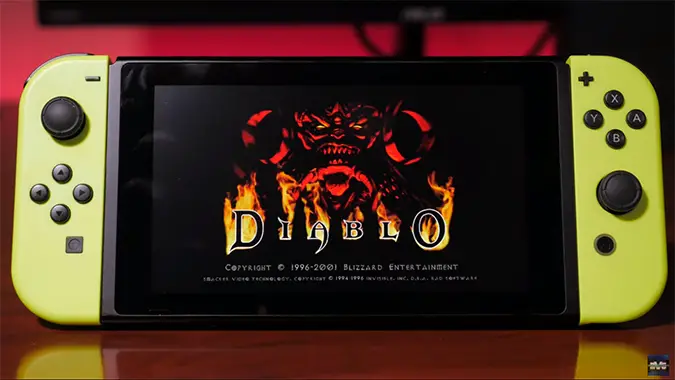 From the ritualistic chant of our modern age — "Bring it to Switch. Bring it to Switch. Bring it to Switch." — crawls out a working port of the original Diablo for Nintendo's handheld console.
Thanks to YouTuber Modern Vintage Gamer, the classic action RPG is playable on the console that it seems like every game gets ported to. The process of getting it there is kind of fascinating for anyone interested in the archival of source codes and the arcane arts it takes to get them working on modern operating systems.
This port started with a reverse engineering of the original game's source code that happened last year. That code makes it so that the game can function on current operating systems. Then, Modern Vintage Gamer took that and got it running on a Switch that can run home-brewed software.
That's the catch with this news; not everyone can actually play this game on their Switch. You would need to have a version of the Switch that lets you hack it to play custom software and you would need to accept the risks of the hardware bricking in the process or Nintendo banning you from going online with it. It's a risk-filled decision for anyone that doesn't know what they're doing, but it can also give you opportunities to play some cool games like this.
That said, for anyone curious about all the steps that went into this port, you should check out the video. It highlights the problems we have with archiving and restoring games. There's a lot of lost code, for example. Sometimes it's because a game is still technically owned by some big company or that the team was bad at diligently saving backups. Even if Diablo is now available via GoG, it's still important to understand how fantastic, important games like this get lost to history.