Halfway through 2019, how are your gaming resolutions coming along?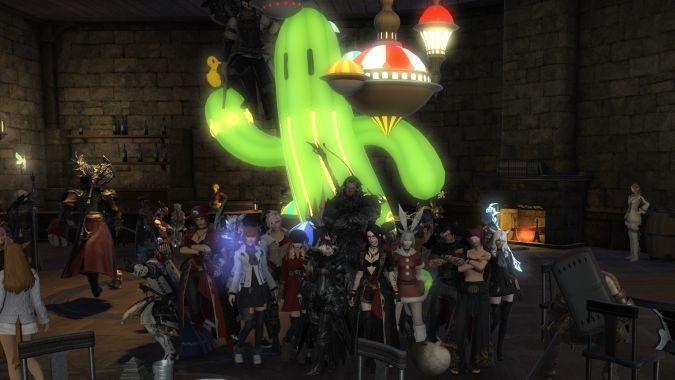 Back at the beginning of the year, I asked you all what your gaming resolutions were for 2019. Well, guess what — 2019 is somehow halfway over already! As such, I figured now would be a good time to check in and see how your personal gaming resolutions are coming along.
For my part, my goal — which I had completely forgotten about until now — was to spend more time playing games for the sake of playing them rather than out of a feeling of obligation. I'm not sure I've done a perfect job of that… but I've definitely done a better job than I used to when it came to video games. For instance, even though patch 8.2 came out last week, I haven't been rushing it as much as I would have in years past.
Don't get me wrong, I'm enjoying it! But I've barely done anything in Mechagon, and I've missed dailies in Nazjatar a few times. Used to be, I couldn't miss a daily — to do so would be unheard of! Now? I'm enjoying Final Fantasy XIV when I want to. I'm playing Overwatch here and there. It's not "finish World of Warcraft content first before playing any other game!" And that's a good thing. I do miss being ahead of the curve on WoW content, but I'm also happy to be using the little free time I do have on… well, whatever I want to!
I'm not sure I have any new goals for the remainder of the year — I suppose I'd like to branch out from PC into my other consoles a bit more, but that's not a huge deal as long as I'm enjoying what I am playing. How about you? How are your resolutions coming along? Do you have any adjustments or new ones you'd like to make for the rest of 2019? Or are you the type to skip resolutions altogether?