WoW
Jul 9, 2019 1:00 pm CT
How to get to Azshara's Eternal Palace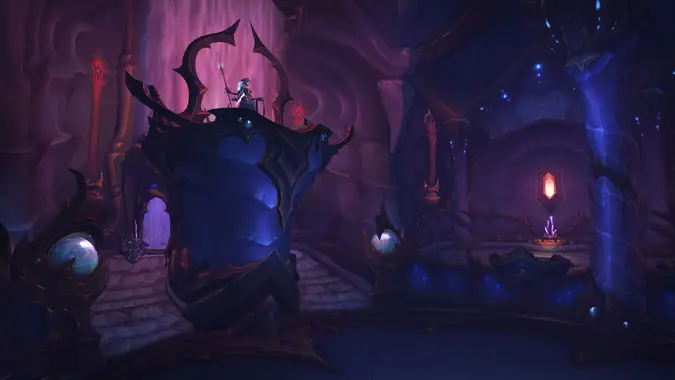 Like most raids, you'll need to be able to find the entrance to Azshara's Eternal Palace if you want to run the raid on any difficulty besides LFR. It's one of those things that's held true for several years now, but with Nazjatar being such a densely packed zone it can be hard to keep track of where things are. It's doubly true with the Eternal Palace, since it's not marked clearly on the map.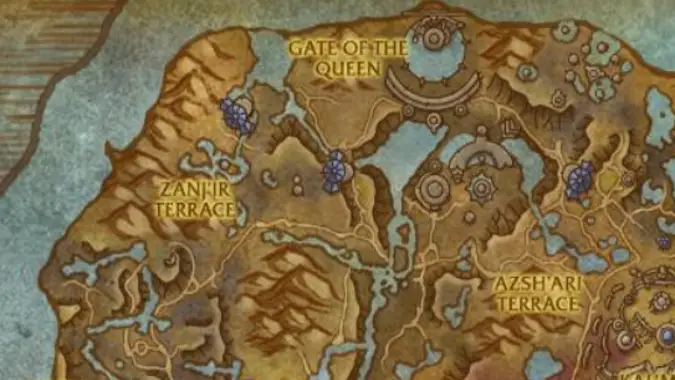 The Eternal Palace entrance is located past the Gate of the Queen at the top of the Nazjatar map, near the northernmost wall of water. From there, you can access the entrance to the raid by heading to the whirlpool near the statue of Queen Azshara in that area, which will subject you to a cutscene and teleport you to the entrance. Wowhead also has a handy video up, showing the secret entrance that was open before the raid launched.
This is because Azshara's not silly enough to include her actual palace in the area she's uncovered. Like it or not, the water still hides the entrance, so we'll need to head under the Gate of the Queen. Also, in order to access the raid, you'll need to have completed the Nazjatar quests up to Sunken Ambitions for the Alliance and Unfathomable for the Horde, but if you haven't, you can still be summoned to the raid entrance. So if you're behind, you can still run the raid.
So now you're thinking okay, great, I know where the raid is. How do I best get there?
Turns out the closest flight points are between the Zanj'ir Terrace and the Ashen Strand for both Alliance and Horde — in fact, they're right next to one another. Horde, you can fly to Dren Nautilin, a Gilgoblin ally, while Alliance will be heading to Azuku. There's not much else at those locations and you'll still have to ride up to the north to reach the raid.  If you've been doing the quests necessary to progress through the story and open up the entrance, this shouldn't be a problem — both flight points are accessible as you do the various World Quests in the zone.
Okay, there you go — that's how to reach Azshara's Eternal Palace. Have fun storming the ancient evil underwater castle.