What would you think of an expansion without flying?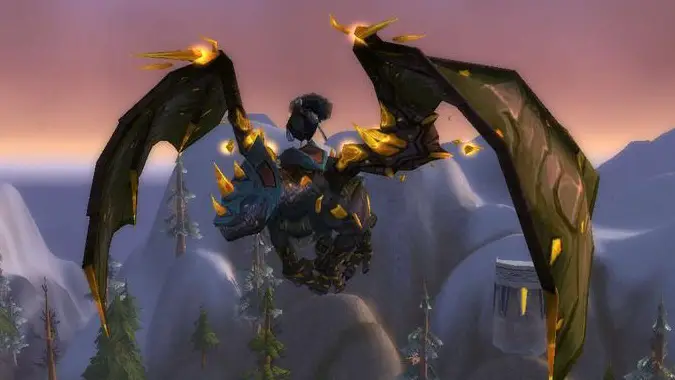 People are earning Pathfinder, Part Two and getting their flying in Nazjatar and Mechagon and it has me wondering — if Blizzard came out with an entire expansion and said up front that they weren't going to have flying at all, what would your reaction be to that? Would you be angry, happy, unconcerned?  Sometimes I feel like I'd be happy just knowing there's not going to be a rep grind, not going to be an achievement, not going to be anything — knowing I won't have to worry about it.
But I know that for some players this process is important and flying is something they love and want to get, so I'm curious — would you be willing to engage in an expansion where you knew, absolutely, that you'd never get to do it? Would that be a deal breaker? And if you wouldn't be interested in playing an expansion without flying, do you think the current system of achievements to get flying is the best system?
I mean, this might just be my personal bias, but I've gone from finding Pathfinder a charming compromise to really just not being able to push myself through these rep grinds anymore. I just don't like doing it and I don't like flying enough to get myself to do it — at least not for a long while. And maybe that's how it should be. Maybe if I don't care, I can keep not flying and the people who are motivated can get it. But still, I felt like I should ask — would you be okay with a flightless expansion, or does any future expansion need to have a way for anyone to fly?