You can now play Diablo 1 (at least the demo) from your web browser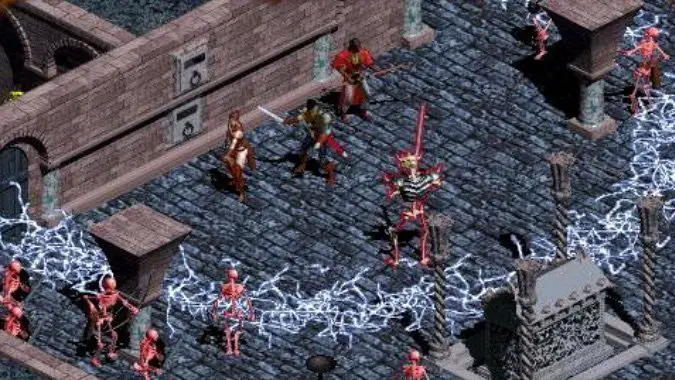 Spawned from the same crew that reverse-engineered the Diablo source code comes a working port to your internet browser. The 1996 game is fully playable in a new Chrome tab thanks to Galaxyhaxz and Devilution on GitHub.
If you visit the site, you can play a portion of the original game for free. Nothing about it is changed, including the original bugs. The demo is limited to one character class, a few levels, and no dialogue. It seems like the demo is mostly proof that it's possible without completely offering the game for free.
If you want to actually play the entire game that way, you can go buy it over on GOG and drag a file into the page to unlock it completely. It'll probably be a surprise to see how far the series has come since the original game. Action RPGs took a lot from Diablo 2 and 3. And much of the storytelling has shifted with the much better game engines available to developers now. The original Diablo was rudimentary in everything from UI to dialogue compared to games now.
It's impressive to see people find a way to take the game and recreate its source code. It lets us do fun things like play the game on the Nintendo Switch. I'd like to see someone properly bring it to phones with working touch controls. The original game was so simplistic that it seems like it would translate pretty easily, especially given how powerful phones are now anyway.  There are so many poor mobile action RPGs that don't even match the original Diablo's quality — and they're usually filled with microtransactions.
It's taken Blizzard too long to finally release its own Diablos on non-PC platforms with the port to the Switch and the upcoming Diablo Immortal.We need more Diablo; no other RPGs are as intricately designed to be routinely satisfying and engaging.