WoW Classic's removal of skeleton messages neglects the original experience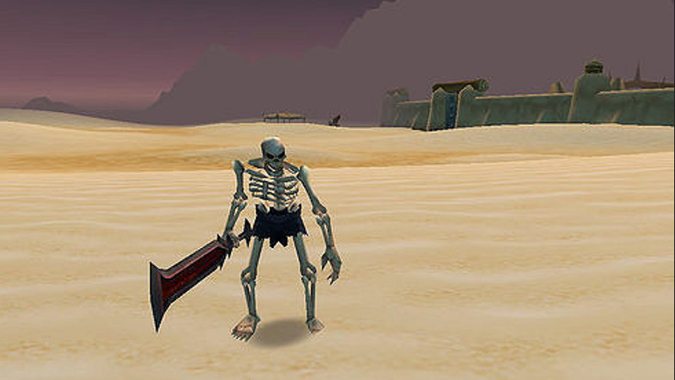 WoW Classic will do a lot to remain faithful to the original game, but skeletons won't be one of them. In the recent developer Reddit AMA, Senior Test Lead Aggrend said that skeletons in the upcoming game will function differently than they did in 2006 to prevent people from abusing the mechanic.
Aggrend explained that when you die in the game your skeleton will disappear once you've returned to life, unlike how it was originally. Skeletons used to scatter the floors of dungeons and hotly-contested areas like The Crossroads. Now, they'll only be there briefly. The change prevents people from using the near-permanent skeletons from spelling out advertisements, hate speech, and other messages.
It seems like a fair enough solution, but if you look back, it's not really the source of the problem. There's several reports of gold sellers and the like using corpses — not skeletons — to spell out messages. Instead of the removing skeletons all together, some of the commenters in the thread suggested that Blizzard make them appear in random locations near where the player died. That way, you couldn't spell anything out, but still have the haunting image of a bunch of skeletons that could warn players of a tough area.
While Blizzard has good intentions, this change doesn't seem as thought out as other ones in the game. Concessions for modern players like a two hour loot trading window make some sense even if they aren't exactly how the game used to be. And so are modern reporting tools to deal with people who want the game to be an unwelcome place. But skeletons add to the game's atmosphere in a way that can even be useful for new players. Maybe the blanket solution is because of a lack of resources to fix them properly. Hopefully Blizzard reads the replies and comes back with a better answer.