WoW Classic will have its own race to world first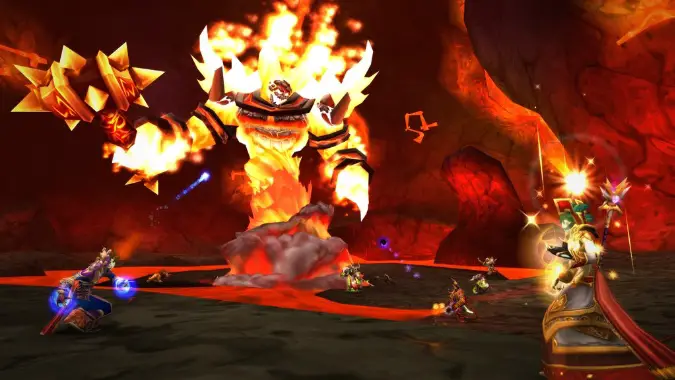 When I first read that Method plans to stream a WoW Classic "Race to World First" I was slightly dubious. None of this is actually a world first. I mean, I've killed a lot of those bosses, when they were current, and I know Method already killed them starting fifteen or so years ago. But then I really thought about what they're planning to do, and it's kind of fascinating — they're planning on streaming a selected group of players as they speed level to 60, get geared up enough to run the endgame available and kill the various World Bosses — I believe Kazzak and Azuregos won't be available until Phase 2 of the content roll out schedule, but they'll have MC and Onyxia at release.
Method has partnered with the World Showdown of Esports to bring this to life, and it's going to feature 20 or so players streaming from the WSOE in Las Vegas, starting on Monday, August 26th at 10pm BST, which is 5 pm Eastern and 2 pm Pacific.
Frankly, seeing just how fast gamers like Method can get to 60 and start raiding in WoW Classic is a really fascinating idea. It will be eductaional letting us all see how they do it — back in the day, we used to consult guides that had specific leveling strategies but there wasn't anyone — much less anyone at the caliber of play that Method is — just streaming themselves as they leveled as fast as they could. Are they going to skip questing in favor of mass grinding? Are they going to run or avoid dungeons?
The site only mentions killing Ragnaros and Onyxia but I sincerely hope they keep doing this for the world bosses and other raids. I'd love to see them streaming Blackwing Lair and Ahn'Qiraj when they come out, and a Method stream of Naxx 40 was something I didn't even know I wanted until just now. I don't think Method will have much trouble with any of this content — although Naxxramas is notoriously tightly tuned at level 60, to the point where 25 player raids at level 70 were having difficulty with it, a lot of that is due to latency that I don't think we'll see in 2019. But for me it's not about seeing Method have trouble, but rather getting to see just how these players achieve their aim of leveling to 60 and blitzing this content. It should be fun to watch.