WoW Classic continues to fight long queue times with four new realms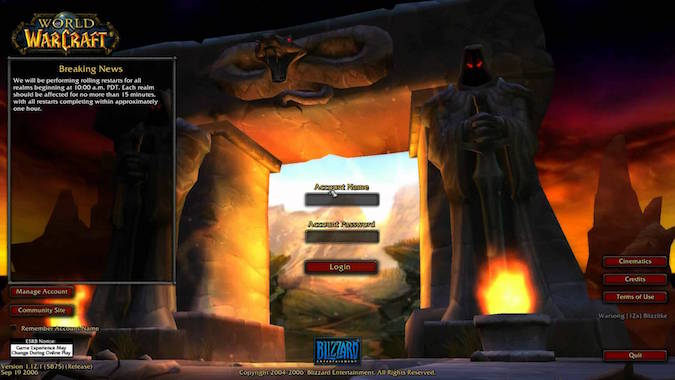 In the continuing saga of WoW Classic servers filling up, Blizzard has dropped another four more realms to compensate for the huge influx of launch day players. The realms won't go up until Monday, but they should alleviate the long queue times for some.
Community Manager Kaivax said that to further help with the full or high population realms at the moment, Blizzard will introduce four more servers before the game's launch. That includes:
Incendius (PVP, Eastern)
Bigglesworth (PVP, Pacific)
Westfall (PVE, Eastern)
Old Blanchy (PVE, Pacific)
Currently 13 out of 14 realms — or about 93% — are full or high population and will experience long queue times of an hour or more. Although new realms are being introduced, Blizzard is trying to be careful with how many it offers because it's unclear how many people who reserve names will actually play the full game. If too many realms a re added, some realms will be low population in the future — making for a bad experience.
Along with the new realms, you'll be able to create more than three characters per WoW account starting Monday August 26 at 10am PDT, when these new realms open. Before launch, you'll be able to make up to 10 characters per realm and a total of 50 characters per account. Combined with the introduction of the new realms, this period should give you an idea of how many players will be on each realm in case you need to move.
If you need help choosing a realm, we have a guide on how to do that. Other than checking for a reasonable population, you should look for the right time zone, and probably avoid where all the Twitch streamers are going. Your goal should be to actually have a chance to play the game when it comes out. Nobody wants to spend the launch day waiting in line.