Are WoW and WoW Classic servers under a DDoS attack?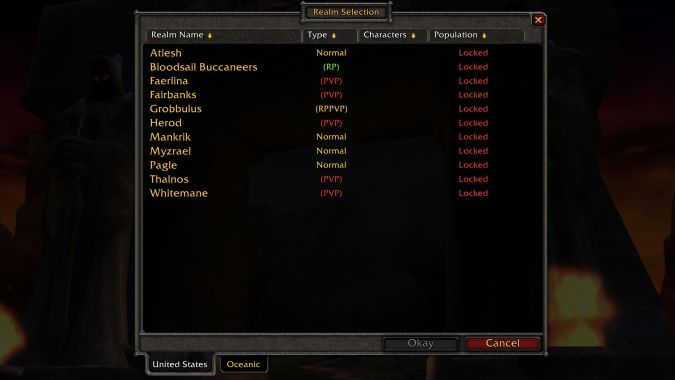 The WoW Classic and regular WoW servers are currently down from what might be a coordinated DDoS attack. There are scattered reports of a group identifying themselves as the culprits, but it's largely unclear who is responsible. Regardless, you won't be able to quest and level up in the game until everything gets sorted out.
DDoS, or distributed denial of server attacks, are essentially a group of people spamming a server for requests which causes it to shut down for everyone. It's something most modern systems can't reliably deal with. The end result is our favorite games and services going down. All of this is done usually by hacker groups looking to make a point or harass certain public figures — like streamers.
At the moment, a Twitter user is claiming themselves responsible for the attacks. They want to bring the servers down to interfere with popular streamers Asmongold, Sodapoppin, and Jokerd (the world first level 60 mage) while they play the game in front of their thousands of viewers. The same user also said it took part in briefly bringing the Overwatch servers down as well. Although, those servers seem to be back up and functioning.
Blizzard has acknowledged the attacks in a tweet and are working on getting the servers back up:
Some online services continue to be impacted by a series of DDoS attacks which are resulting in high latency and disconnections. These disruption effects have been felt by a portion of our players, impacting their gaming experience. Thank you again for your continued patience.

— Blizzard CS – The Americas (@BlizzardCS) September 7, 2019
While WoW and WoW Classic are down, you can check out our several guides on the game. We have a list of useful addons to install so your experience can go a lot smoother than it did in 2006. We even have a specific guide on unit frames to help you manage large raids and debuffs on enemies. There's also the question of being able to experience the original game without having to actually engage with the combat. It's something our own Matthew Rossi wrote about recently.
For now, you'll have to find something to do before the servers come back up. Even if they do come back, it's probably worth staying cautious that they might disappear soon after. Don't get into anything that'll have major consequences if you disconnect!
We'll update this post when they finally come back!