WoW Classic dungeon bug exploit patched; Blizzard issuing punishments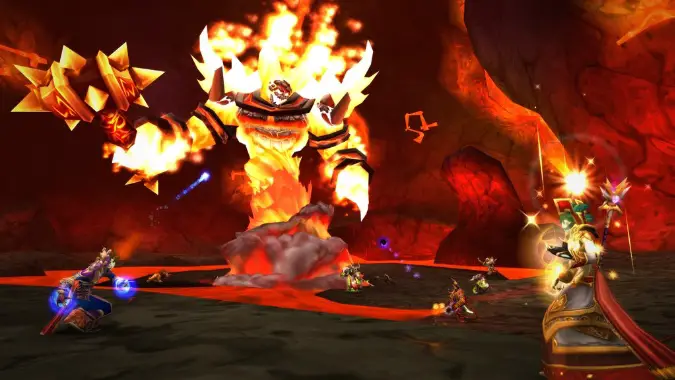 The recent WoW Classic bug that allowed players to hop layered servers in order to respawn dungeon bosses has been fixed and Blizzard isn't happy about anyone that used it. The developer promised in a blog post that it will seek out anyone who abused the bug and punish them accordingly.
The bug itself would allow players to hop into other layers — or virtual servers within a realm — to respawn dungeons bosses without having to clear enemies out. It also seemed to let them avoid the instance lock out timers. This created a massive issue when people started using it to farm rare drops and presumably experience in some cases. You can see the trick in action in this Twitch clip. The player is able to almost instantly bring back Crowd Pummeler 9-60 in Gnomeregan. For some exploiters, this method helped them earn over 100,000 gold. And if you've been playing or played a long time ago, you know how ridiculous that amount of gold is for the economy for the Classic servers.
Nothing about the exploit was intended. Layering shouldn't allow players to spawn enemies without having to re-clear the dungeon entirely. But it's another exploit of the system that has arguably hurt the consistency of the game — even if the perpetrators in this case will be punished. It makes you wonder if there's not potentially other smaller exploits available that aren't as public or don't have a strong enough impact for Blizzard to deal with it.
If the layering technology eventually comes to the current game, these issues will hopefully be worked out. Unfortunately for anyone playing the original game at the moment, you'll have to play knowing people might find exploits like these that put a dent in the experience if not handled swiftly. Hopefully when Blizzard decides to remove the feature altogether in the first content phase patch, things should settle.