What is C9 in Overwatch?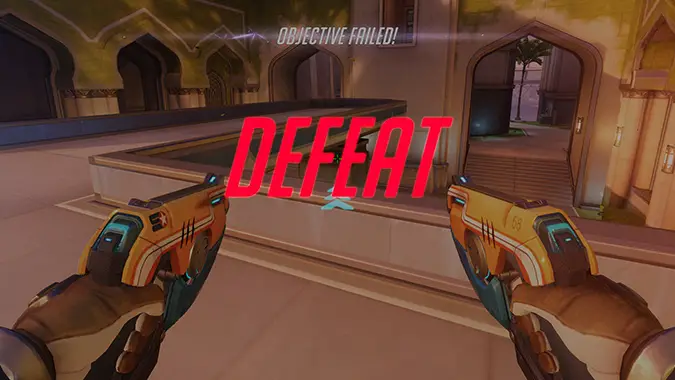 If you've played any amount of Overwatch in the last two years, you'll have likely seen or heard someone say "C9" or any other variation of the term. You can also see people spam it in Twitch chat at the end of a match. But it's surprisingly misunderstood for how simple the meaning is.
C9 has a small history that goes back to one early professional Overwatch team and one consistent mistake they infamously kept making. That team — hence the name C9 — was Cloud9. Although the team went on to mess up in the same way in the future, the original event comes from a game against AF Blue during Overwatch Apex Season 2 in 2017.
Cloud9 — a team that had both Gods and Surefour who you may recognize from the Overwatch League — fought against AF Blue on Lijiang Tower and Volskaya Industries. Their embarrassing mistake? They failed to touch the objective to prevent defeat three times throughout the match. In the first round, AF Blue had control of the point at 99 percent and Cloud9 simply didn't send anyone to touch the point to trigger Overtime before they lost, despite having people alive and nearby. In the third round, Cloud9 did the same exact thing: Mendo used his Soldier: 76 ultimate and didn't run back to the point before it hit 100 percent and they lost. On Volskaya, the mistake was a little more forgivable because a D.VA bomb landed on the point in Overtime and nobody wanted to sacrifice themselves to touch the point. Although, when you're playing professionally, you should be doing anything to try to win.
C9 timestamps 21:20 24:31 1:09:11 
Each of these refusals to get on the point cost Cloud9 games. At the time, this was notable because they were considered one of the best Western teams. And yet, they didn't seem to know that Overwatch is an objective based game. You lose the objective, you lose the game.
So, what does it mean to C9 in Overwatch now?
To actually C9 in Overwatch is to not stand on the payload or objective despite being capable of doing so, and losing the round or game for it. It is not dying to a team fight and being unable to run back. It is also not getting Sigma ulted up into the air as the timer ticks down to zero. A C9 is about the realistic possibility for a team member to touch the objective. It's about miscommunication, tunnel vision when it comes to getting eliminations, or simply a lack of awareness that you're about to lose if you don't get on the point.
You'll see many misuses of the term in your matches and on Twitch. Everything is a C9. If you say the letter and the number, it's funny in itself, regardless of what may have actually occurred. Because at this point, the real definition of C9 is as much a memory as anything that happened more than a year ago, where its meaning has been warped and manipulated to the point of exhaustion.