Can you play Overwatch 2 on iPhone?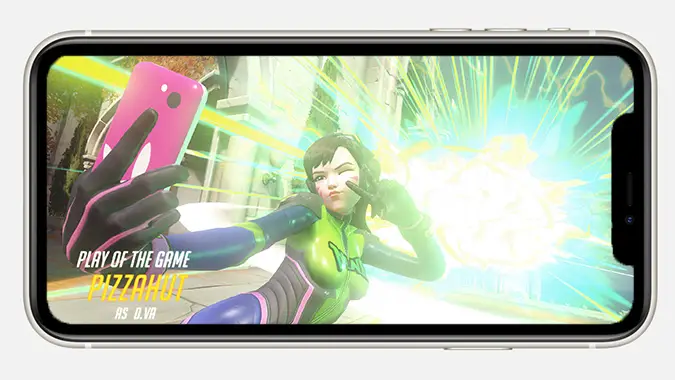 Overwatch 2 is coming Soon™. Blizzard Soon™, but soon nonetheless. The game is rumored to be in development and to be announced at this year's BlizzCon. If other recent Blizzard announcements are any hint, we could see the game launch on iPhone. It would be a surprise, but given the rumors, it's not as unlikely as you'd think.
We know that Overwatch 2 is likely to be a PVE-focused game that's similar to Left 4 Dead, according to the Kotaku report. Basically, it'll be a way more of the four-player, cooperative missions that you've done in Overwatch's seasonal events. There will be AI-controlled enemies to fight, rewards to earn, and achievements to grab.
This is a marked difference from the current game. Most of Overwatch revolves around competitive multiplayer and a huge set of heroes designed to fight each other. If we get a PVE game, the heroes could be designed in a drastically different way. Some harder heroes like Genji or Doomfist might be easier to play because there's not as much fear around skill levels and caps.
All of that is to say that we could see the game translate well to iPhone and other mobile devices. Touch controls might work within the framework of a game that moves at a slower pace than the multiplayer game. It also might mean that iPhone players could somehow play alongside people on PC and consoles. In a casual environment, everyone should be able to play together. We're seeing more versions of cross-play crop up as games support it. It would be huge for Blizzard to include it, and possibly easier with this new type of game.
Of course an iPhone announcement might cause some people to groan. For some reason, mobile games elicit ideas of "lesser" games that aren't as good as the traditional entries. But if Blizzard were to instead announce it as a simultaneous launch alongside the other platforms, people might not be as unhappy.
We don't have that much longer to wait until we find out more. The potential iPhone announcement for Overwatch 2 could be on its way next month.