What do you think about Diablo 3's Seasons?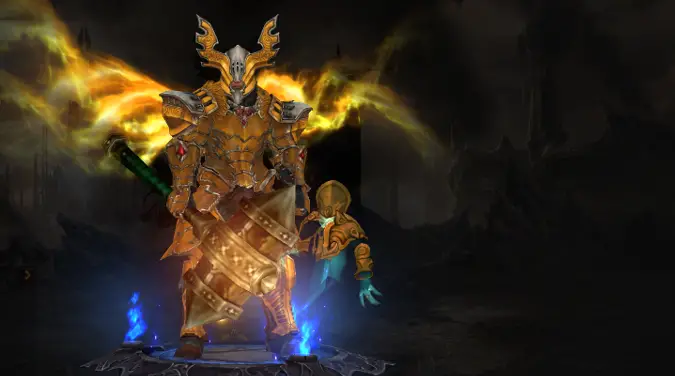 We're heading into the PTR for Diablo 3 Season 19, and that has me thinking about how Seasons have worked out for the game. I think it's fair to argue that they've directly contributed to the game's longevity — alongside the infinite replayability of Adventure Mode, the constant restart of Seasonal play means that you're encouraged to start over from scratch time and again while playing Diablo 3. The themed Seasons that started with the Season of Greed back in Season 14 have been a big hit as well — adding incentive or changing the way the game plays in new and unique ways. Overall, it feels to me like it's been a success.
But it is fair to criticize Seasonal play a bit. I mean, we can't really call any of it new content, after all — it's just incentivizing going back and playing Diablo 3's story arcs over again. If not for the chance at armor sets from Haedrig's Gift and the stash tabs and other possible cosmetic rewards, would anyone bother? Are even the new options from themed seasons all that compelling for players who've been playing Diablo 3 since 2012? I personally think Seasons are great, but I do feel like it's worth really taking a look and thinking about whether or not they do enough for the average Diablo 3 player to keep progressing in them Season after Season.
But that's where you come in, gentle readers — because I have learned over the years that you often see things I do not. So what's your opinion? Are Seasons special enough to keep you playing Diablo 3? If not, why not? What would it take to keep you invested and playing through the same content that you've been smashing your way through all this time? And if you do think Seasons do a good job of keeping your interest, then tell us what in particular you like about them. What would you think was a good idea for an improvement? Are the new themed Seasons enough, or would you like to see another iteration on Seasonal play? Share your thoughts with us in the comments.