Can I play Diablo 4 on my phone?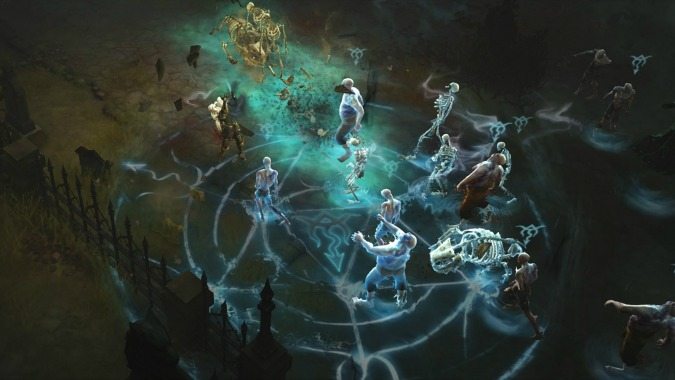 It might seem like an outrageous question, but here we go. Can we expect to play Diablo 4 on phones? The next game in Blizzard's action RPG series is on its way and the biggest question is what we'll be able to play it on. A mobile release for both iOS and Android would be unheard of for a main entry in the series, but with the announcement of Diablo Immortal it might not be as unlikely as you'd think.
Diablo 4 will be announced at BlizzCon 2019. Not only will we hear about what the game is about and what new additions to the series it brings, we should also hear what Blizzard's plans are for its release. The current game was released on every console, but not on phones. This could be the first main entry Diablo release that sees a proper phone release.
Whether you plan to play it or not, Diablo Immortal demonstrates the ability for this type of game to work on a mobile platform. Phones have come a long way and so has modern game design. When you think about all of the things you do in Diablo it's really not more complicated than a lot of clicking and dragging. There's no reason why it couldn't work on phones, regardless of that being a preferred platform for hardcore players.
A phone release would open the doors for cross-platform play with other consoles or even PC. If you commute or have downtime in the day that isn't at your main platform, it'd be cool to pick up your character on your phone and do some runs with friends or even alone. It's one of those games that is pick-up-and-play by design — which is surely the reason the new mobile game exists. But why not put both on phones?
BlizzCon holds these answers and more. Diablo 4 is a huge announcement that it sounds like Blizzard has been toiling away on for a while now. It's almost time to finally hear everything they have to say about it and learn when and how we'll be able to play it.