Diablo Immortal: Everything we know so far
Click here for more photos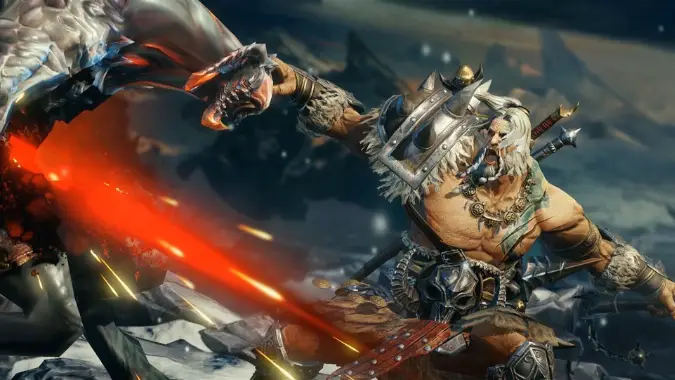 Diablo Immortal will be Blizzard's latest entry into the dark fantasy RPG series, but it'll be a bit different from what you're probably used to. Here's everything we know so far about Diablo Immortal, including when it's coming out, how it plays, what story it'll tell, and what we think of it so far.
What is Diablo Immortal?
Diablo Immortal is a co-developed game by Blizzard and NetEase. You might remember that NetEase has previously helped bring Blizzard games over to the Chinese market, including Diablo 3. The game was built from the ground up to be a mobile action RPG that resembles the PC game we're all familiar with already.
The game will take place in between the events of Diablo 2 and 3, after the Worldstone was destroyed. You'll see notable characters like Tyrael, Malthael, Leah, and Deckard Cain as well as Valla and Josen. The game will have a set of characters to obtain quests from which will shift as the game receives updates.
You'll be able to play as six different classes from the classic top-down perspective. There's the Barbarian, Demon Hunter, Necromancer, Crusader, Wizard, and Monk. The Witch Doctor class from Diablo 3 will not be available in the game.
You can expect to play with more than three other people in this game. The early footage suggests it could be up to 10 players fighting in the game's outdoor sections. It'll require smaller groups to trudge through the game's dungeons which will actually have boss-specific loot as well as the usual randomized drops.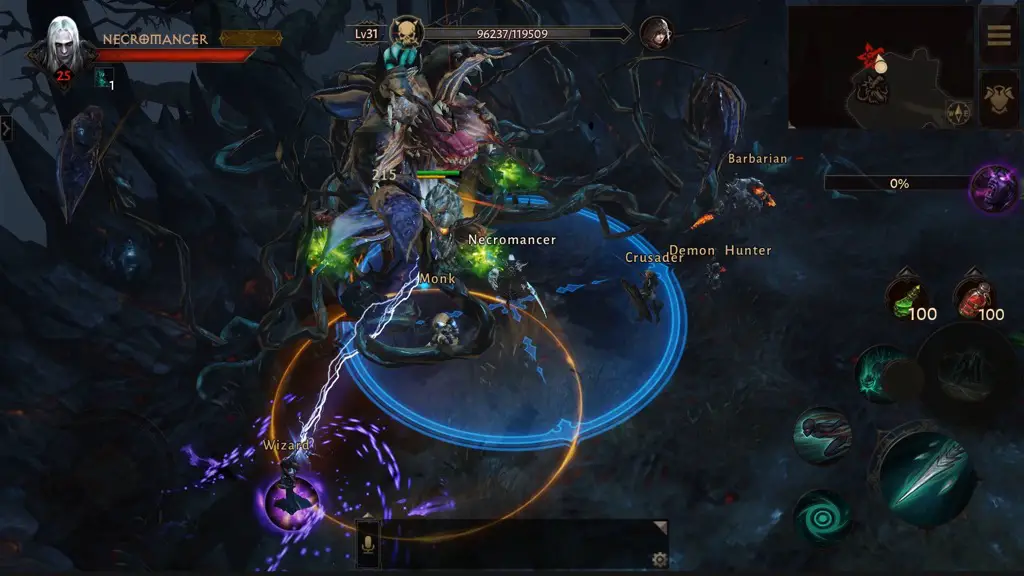 When is it coming out?
This is a tricky question because apparently the game is finished, according to NetEase. It could be that Blizzard wants to hold off on its release for one reason or another, or it could be that mobile games are typically soft-launched outside North America for a sort of beta testing period. NetEase could simply consider it ready to be launched and played, but Blizzard might not agree.
That said, we don't have an official release date. It wouldn't be surprising if come BlizzCon 2019 later this year, Blizzard just launches it during the show, but it also could release in early 2020.
What platforms will it be available on?
Diablo Immortal will be released for both iOS and Android mobile devices, but given Blizzard's track record — even specifically with Diablo — it might come out on the Nintendo Switch too. If we don't find out a more specific release date soon, I'm sure we'll know by BlizzCon this year.
What do we think of it?
Our very own Dan O'Halloran played the demo at BlizzCon 2018 and found it surprisingly enjoyable. Alex Ziebart wrote a powerful defense of the game in light of the maddened response it got when it was announced. And Scott F. Andrews considered a way for Blizzard to have announced it without all the backlash. You also might want to check out this interview with the developers themselves to see what they have to say about the game.