My Road To BlizzCon: In which we fly to BlizzCon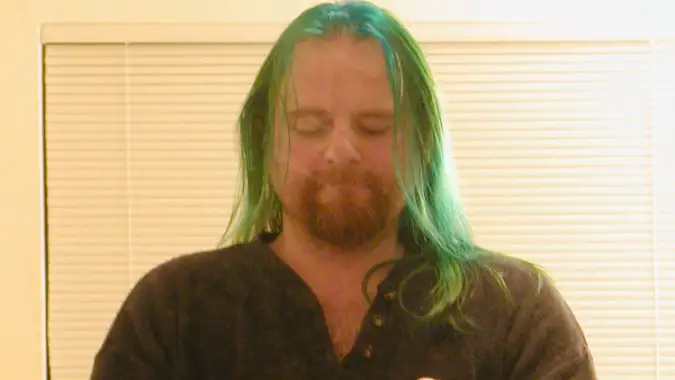 So it's more of a metaphor, really, this whole road to BlizzCon.
I was up in the air over Orange County on my way to Anaheim for this year's BlizzCon, watching the area unfold like a series of circuit boards through the smoke of several nearby brush fires when the plane turned out over the Pacific and I saw the residential neighborhoods. These were more like fossilized Ammonite shells, whorls festooned with tiny shapes that resolved into homes as the plane descended through the few wispy traces of smoke from up north.
And it got me thinking about BlizzCon. In some ways, my trip to BlizzCon this year is pretty boring. I got up at 3 am in Edmonton, took a shuttle to the airport, was very cold because it's like 15 degrees Fahrenheit up there, and kissed my wife Julian goodbye while we both cried a little because we love each other and it's very hard and painful for us to not see each other for five days.  Then I went through customs and immigration, showed off my paperwork, got scanned, and flew to Anaheim.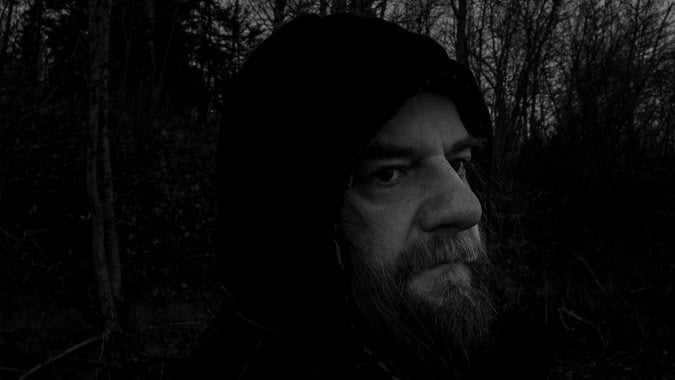 When it's hard to believe it's really happening
But in another way, this trip to BlizzCon has been a decade and a half in the making, and it all started when Julian said to me that since we were living hundreds of miles apart, we should both play World of Warcraft together. That way, we could still talk even though we couldn't actually see one another. Everything that came after — us getting married, me working at WoW Insider, the gig here at Blizzard Watch, and the past fourteen years of all that — would likely not have happened without that moment.
And in a way my road here, to Anaheim and this year's BlizzCon, is absolutely the result of so many strange little moments like that. Like that grid plan that suddenly became a whorl, I had no idea when I started playing WoW that it would end up with me married, that it would lead me to write about it, and that so much else of my life would be tied up in that moment.
That is not to say that there haven't been some absolutely fascinatingly weird moments on this approach to BlizzCon. For starters, to whoever the person on my flight from Seattle to Orange County with the Overwatch jacket was, that guy with the giant beard and the look of a demented madman was dressed that way because it was way below freezing in Edmonton and he's sorry if you thought he was going to eat you.
He wasn't. He was just excited because this is his first BlizzCon after 12 years of writing about the convention.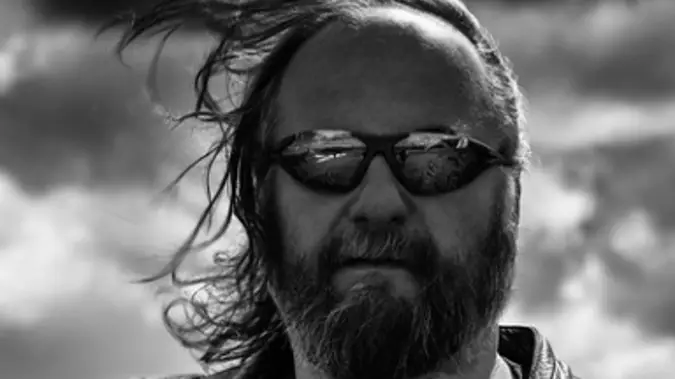 But it is, y'all, it's really happening
Also, since it's been thirteen years since I've been in the United States, land of my birth, I did take the opportunity to buy some of the worst, most awful food from my childhood that you can't get in Canada. (Well, at least in Edmonton.) That's coming up in another post about BlizzCon, I'll be eating all sorts of terrible things that I remember from childhood and reporting on how they taste now that I'm an adult
But yes, this has been a surreal and amazing experience. In many ways, getting to finally go to BlizzCon really is me coming home after all these years.
It's my return to the country of my birth and it's my chance to go back to how it all began: how Blizzard shaped and defined my life in so many unforeseen ways. Back in 2015, when I started to go blind, it was you all reading my posts who saved my eyes enough that I can still see well enough to type this post about my trip to BlizzCon. It's a trip I wouldn't even be making if not for you all giving me a place to keep writing about all these games I love.
It's been a long, strange trip, all told. And now, at last, the Rossi has returned to Anaheim. The last time I was here, I tried to go to Disneyland and my friend Dougal had a seizure in the parking lot. Hopefully that doesn't happen at BlizzCon.
I am so looking forward to this show. It's really like the moment this was all leading up to.