Off Topic: Star Wars: The Rise of Skywalker review and spoiler zone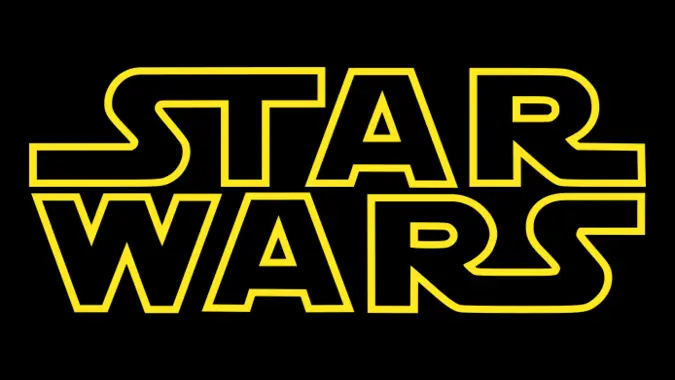 The finale to the latest Star Wars trilogy is out now, so here's your opportunity to go wild and talk about the movie to your heart's content in the comments without worrying about spoiling it for the entire Queue crew. If you haven't seen it yet and want to go in spoiler-free — as much as is possible these days — bookmark this and we'll see you after you've been to the movies. I can't wait to see what everyone thought about this one!
Everything after here will contain big spoilers, so read on at your own peril! You have been warned.
Spoilers ahead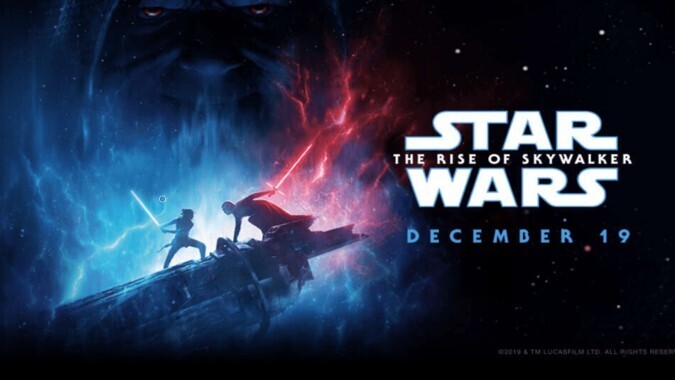 Tour the galaxy
So now that we're safe here in the spoiler zone, let's dig into Star Wars: The Rise of Skywalker. We pick up an indeterminate amount of time after The Last Jedi. The Resistance seems to be in a better position than we last saw them and Kylo Ren has solidified his position as Supreme Leader. But somewhere between movies, Emperor Palpatine has returned to ominously cackle at people. From there we get a whirlwind tour through the galaxy as Rey and company search for the location of the Emperor — and his giant fleet of planet-killing Star Destroyers — while Kylo Ren nips at their heels, always arriving just in time to cause chaos.
The opening scenes moved so quickly. It didn't feel like there were many chances to stop and take it all in. I loved that the main characters of the new trilogy finally get to spend some time together. Daisy Ridley, Oscar Isaac, and John Boyega all have great chemistry with each other, so more chances to see them work together to overcome problems would've been great. I love that the Force connection between Rey and Kylo Ren has stayed in place, and even gotten stronger and having objects able to pass between them was a cool new facet to the connection. Seeing Kylo grab the necklace was cool, but having a lightsaber duel with each duellist in a different location? Give me more weird Force powers like that!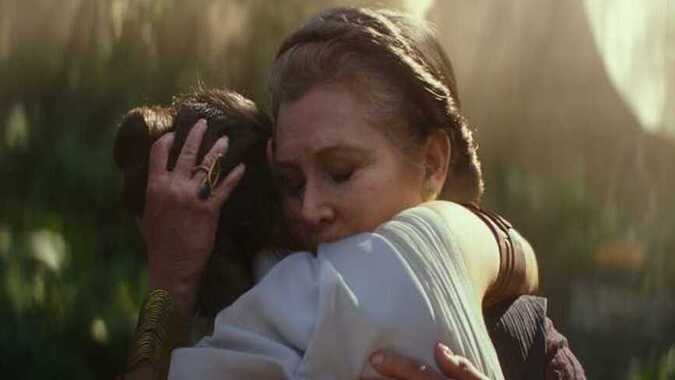 I felt like the highest points of the movie all involved Leia. Carrie Fisher gave her such warmth and depth that even in archived footage filmed for The Force Awakens and The Last Jedi, she steals the show. The scene where Chewbacca finds out that Leia died broke me. And then they followed that right up with the surprise Han Solo cameo. I loved taking the scene from The Force Awakens and flipping it to redeem Kylo Ren. I think the only redemption for Kylo that rings true would be one that involved his parents.
The Skywalker saga has always been about family. Across all three trilogies, we can see just how much family matters. Luke was able to save Vader because of their bond. Inversely Anakin fell to the Dark Side over fears of losing his family — something that he's already familiar with having been taken from his mother on Tatooine to join the Jedi, and being unable to save her from her life of slavery. All of Rey's arc over the new trilogy has been about finding her own family. I got a little choked up when she took the Skywalker name, and that amazing shot of her standing silhouetted against the twin suns of Tatooine.
There were some amazing cameos sprinkled throughout. But there were a pair that might've snuck by you unless you've got an amazing ear for voice actors. During the scene where all the spirits of the Jedi are talking to Rey, you can hear all of the major figures from the movies. Frank Oz, Liam Neeson, Hayden Christensen, Ewan McGregor, and Alec Guinness. But the pair that stuck out to me was Ashley Eckstein and Freddie Prinze Jr. who played Ahsoka Tano and Kanaan Jarrus respectively. I'm thrilled that Ahsoka finally got to be in one of the major movies, even if it was just a little voice cameo.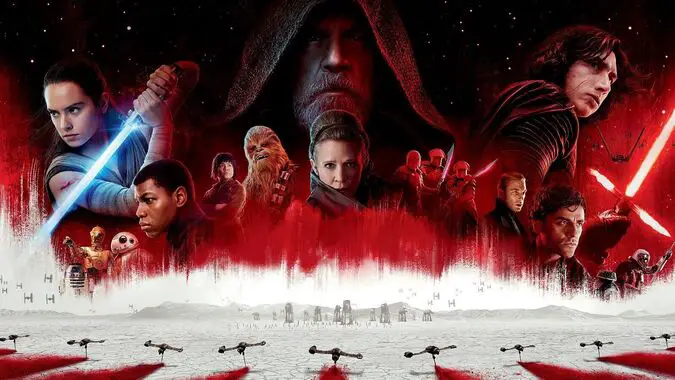 The Rise of Skywalker and The Last Jedi
Rian Johnson's Last Jedi is probably one of my all-time favorite Star Wars movies. If you don't feel the same way I understand, and that's fine. Movies can be subjective and tastes vary from person to person. But it felt like J.J. Abrams was trying to stuff two movies into the Rise of Skywalker to make up for things he didn't like about The Last Jedi. Which could be why everything was so fast-paced. You can't let a scene linger too long, or let your characters breathe because you need to keep a schedule, and don't want a three and a half hour movie.
There were also a few moments where it felt like The Rise of Skywalker was directly addressing some of the criticisms levied at The Last Jedi. The Holdo maneuver is dismissed as a one in a million shot and not worth attempting again. Force Ghost Luke catching his lightsaber as Rey was throwing it into the fiery wreckage of the ship she arrived on. Rey's parents being nobodies because they chose to be nobodies. It felt to me as though Abrams was trying to get more in line with his vision for what his trilogy would've been. The issue of Rey's parentage is the one that really gets me. Her being a descendant of Palpatine isn't as interesting to me as an orphaned Rey going out and making her own destiny — and family.
I'm sure that there are a bunch of things about The Rise of Skywalker, both good and bad, that I'm forgetting right now. I'm sure they'll come to me over the next few days. I do know that I liked the movie, and I'm eager to see it again. Overall I think the movie was a good ending to the third trilogy.
We've wrapped up pretty much everything that needed to be in regards to Darth Vader and the past, but I'm really interested to see where things go into the future. Is Rey going to try and teach a new generation of Jedi? Who taught her to make that amazing looking lightsaber? Did killing Palpatine and toppling a cult of Sith worshippers finally bring balance to the Force?  Will we have to wait until 2022 to find out?