How to get to Uldum for N'Zoth Assaults in patch 8.3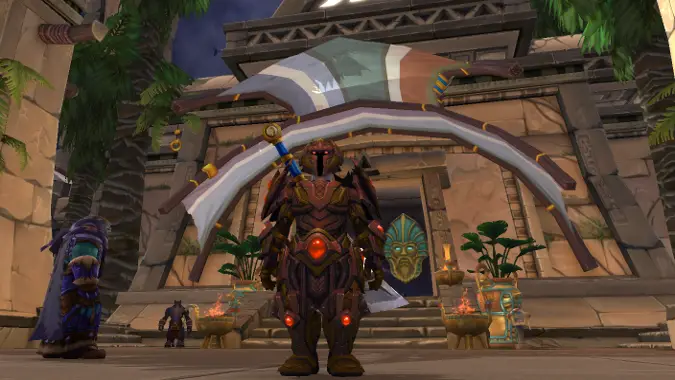 If you're looking forward to doing N'Zoth Assaults in patch 8.3 for all that sweet loot and Coalescing Visions, you're probably wondering the fastest way to get to the far-flung locations where they take place. Well, the good news is that they're essentially in a fixed location — the forces of the Old God are attacking both Uldum and the Vale of Eternal Blossoms simultaneously, after all, and N'Zoth himself will choose one of those two zones to attack directly on a weekly basis.  Whichever zone he doesn't attack will still have to deal with incursions from his forces, however, so either way you're going to be going to Uldum to deal with the Black Empire.
So how do you best get there?
Well, the easiest way is to go to either Stormwind or Orgrimmar, as both cities have a permanent portal to Uldum. But remember, it's not in the Portal room. Because come on, why would it be in the room dedicated for that very purpose?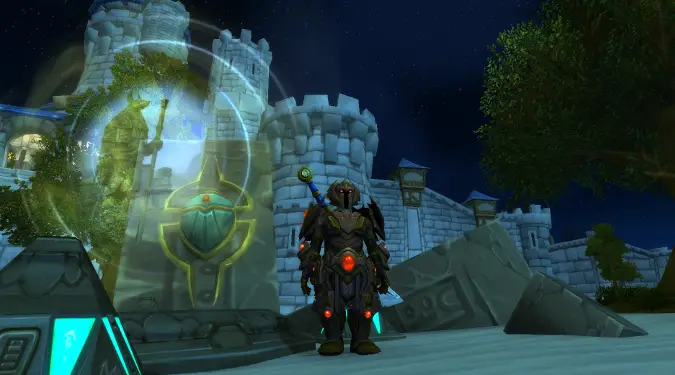 In Stormwind, you'll be heading to the lake next to the Keep, and in Orgrimmar you'll be heading to the Valley of Strength. If you played during Cataclysm and leveled through Uldum you'll know where it is, and if not, just head north past the various Zeppelin towers on the upper level of Orgrimmar and look for a big portal with Egyptian-adjacent architecture around it. Either way, these portals are the undisputed fastest ways to Uldum from either Orgrimmar or Stormwind, but they're one way portals — you won't be coming back to your capital city from either of them, they just go from Orgrimmar or Stormwind to Uldum.
The next closest portal to Uldum is the one in Boralus or Dazar'alor to Silithus, which specifically takes you just outside the Heart chamber with Magni Bronzebeard. That portal is a short flight to Uldum, so if you can't use the portal to Uldum for whatever reason, or you want a quick portal back to Boralus afterwards, it's a solid secondary destination.