WoW
Jan 24, 2020 2:00 pm CT
The transmog flower crowns are permanent in this year's Lunar Festival holiday! Here's how to get yours.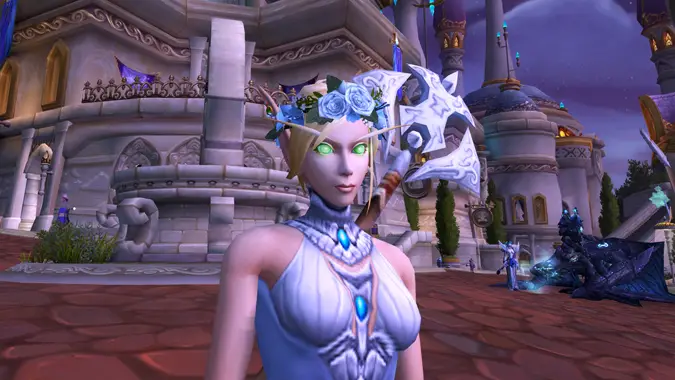 In real life, flowers aren't permanent, but in this year's Lunar Festival 2020 event in WoW, the flower crowns are permanent and transmoggable all year-round. And it rules.
WoW's annual Chinese holiday starts today and runs until February 7. Not a whole lot has changed from last year. You'll still want to run around Azeroth and honor the elders to earn a Coin of Ancestry or two. You can then take those coins and trade them in at the various vendors around the world for battle pets, toys, and heirloom upgrades. That means you can pick up stuff like the Lunar Elder's Hearthstone, the various pieces of the Dragon costume, and one of those lovely flower crowns — or all of them. But this year there's an important change: you can make the flower crowns permanent by completing a couple quests.
If you plan on wearing a flower crown all year, you'll need to gain the necessary 25 coins to purchase them in Moonglade. Also in Moonglade is a new quest that sets you on the path towards these forever flowers. The quest is called Lunar Preservation and it sends you out into Azeroth to visit several moonwells. You have to make it back to Moonglade with all eight buffs in time to successfully finish the quest. Once you're finished, you'll be able to pick up one of four new quests for each crown that send you back around the world to pick up flowers. Once you've completed that, you'll get an upgraded "Everlasting" version of the crowns to use to your transmogging heart's content all year.
This is a huge development and you should drop everything to get this done as soon as possible. When the world is in disarray from the corruption of N'Zoth, you need something to keep you sane. These flower crowns could save Azeroth for all we know, especially since nothing potentially worse than an Old God invasion is about to happen soon anyway.