Overwatch's upcoming hero pools and faster balance changes promise to keep the game fresh but with a cost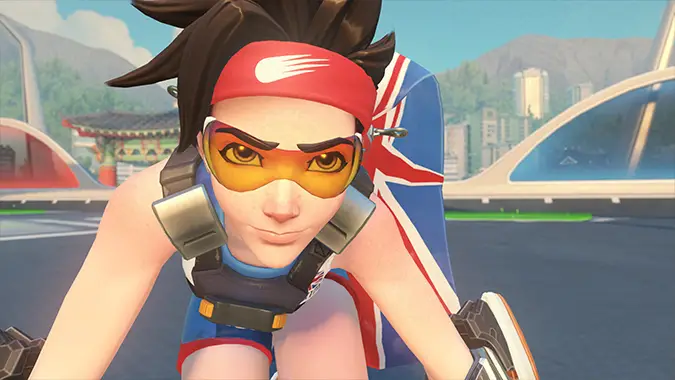 One of the common complaints from Overwatch players these days are stale metas and uncooperative teammates. Until now, Blizzard has done largely unobtrusive work to direct the most popular hero picks and to incentivize people to play for their team and not for themselves. In today's developer update, Game Director Jeff Kaplan laid out a plan that attempts to fix these problems by rigorously changing the way the game is played via weekly hero pools and rapid balance changes.
Kaplan described the Experimental Card that will sit alongside the cards for Quick Play and Competitive. This mode will pop up on a semi-regular basis and will let players play with balance changes like you would on the game's PTR. The mode will work like any other in terms of loot box and experience rewards, and it will count toward weekly challenges.
The Experimental Card solves a long-time problem where not enough players would test changes on the PTR for Blizzard to really know whether or not they work, and it will finally let console players see changes before they go live. Kaplan didn't say PTR would go away though — my guess is that it will still be used for new maps and heroes.
But a fancy new mode wouldn't be enough. Blizzard has a plan to specifically target the meta with faster and more frequent changes to the game. "Before we used to balance with stability in mind," Kaplan explained. "Stability of the entire game, all players in mind. Now we are going to balance more aggressively targeting the meta." If the balance of the game is a solid that Blizzard chips away at to change its form, then the balance is about to become a liquid that is constantly shifting back and forth. Kaplan said that some changes will come and go in a matter of weeks and some won't ever make it past the Experimental Card.
To keep this shifting balance in check are hero pools. Season 21 of the game's competitive mode — which starts in March — will introduce a weekly, rotating hero pool that will determine what characters are playable. One week might not let you play Mercy, while the second week might not let you play Baptiste. Kaplan didn't give any specifics on how they'll implement it, but Overwatch League's implementation — which will start in March — suggests the game will remove one Tank, one Support, and two Damage heroes based on their pick rates in the previous week.
Hero pools will certainly be a controversial change to the game. Not allowing someone to play their favorite hero for even a week is something that goes against the pillars of Overwatch's original design philosophy. A lot has changed since 2016 though, and that argument gets weaker every day. This is a game that has spawned a billion dollar esports league and millions of players that want it to compete in the traditional shooter space. With these changes, Overwatch continues their steps to resemble other competitive multiplayer games like League of Legends and Rainbow Six Siege where the developers work to appease the highest skill players and worry about it trickling down to those who play casually later.
It's a massive change for the game, but it's — now more than ever before — unclear if it's the right one.