How to beat Diablo 3 Challenge Rift 136: Whirlwind Barbarian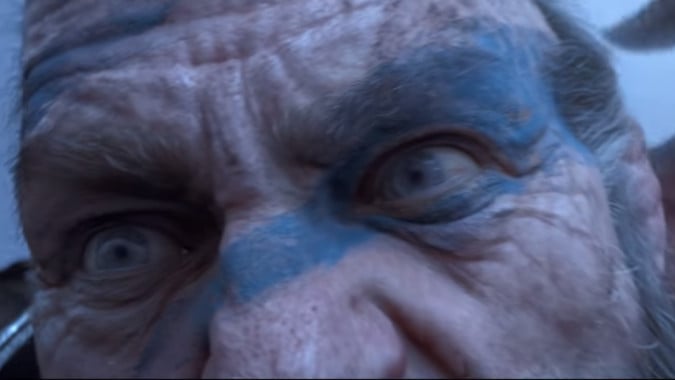 Welcome back to the weekly Diablo 3 Challenge Rift, wherein I suffer my way through the weekly CR. Wait, what's that? This week is easy? Hot dang! If you would still love some tips and tricks for the week, let's break down the Americas Challenge Rift 136 for that step ahead and the sweet, sweet bounty mats.
Challenge Rift Basics
Class: Barbarian
Build: Whirlwind
Time to beat: 5 minutes, 40 seconds
As with the last two Challenge Rifts, the character is wearing the Season 19 Barbarian set from Haedrig's Gift reward, with no ancient pieces. While we are missing the Lamentation belt (traditional to this build), the following gear bonuses help make your life a LOT easier for this CR:
Wrath of the Wastes set —

The two-piece bonus increases the DPS and duration of Rend. Not super important, as your focus will be Whirlwind.
Four pieces add damage reduction and triple the damage of Rend while you are Whirlwind-ing (and for three seconds after).
Your six-piece bonus is pure awesome. Whirlwind gains the Dust Devils skill rune, and Whirlwind / Rend damage is increased by 10,000%. Yeah, you read that number right.

Bul-Kathos's Oath weapons set — Equipping this set of weapons is hugely complementary to the Wastes gear set by boosting both movement and attack speed when using Whirlwind, plus increased Fury Generation. Enjoy being a rapidly spinning tornado of death.
Mantle of Channeling (Cube) — While channeling Whirlwind, your Barbarian is dealing out increased damage and taking reduced damage.
And of course, this would not be a challenge if there was not some gearing that is less than helpful to your progress:
Custerian Wristguards (Bracers) — You're not picking up gold in the Challenge Rift, nor do you need to accrue experience.
Focus (Ring) — Without the matching ring in the set, this is basically in place for the stats.
Simplicity's Strength/Legacy of Dreams (Legendary Gems) — These are such confusing additions. Simplicity's Strength boosts the damage of primary abilities, of which there are none. Legacy of Dreams' bonus is not in effect because of the sets.
How to win this Challenge Rift
No joke, guys. This one is pretty cake (even without Lamentation), and I am not great at Barbarian. The tactic is extremely straightforward:
Whirlwind your heart out. Realistically, the bulk of your gear is buffing your Whirlwind, so leverage that! Whirlwind is just going to slaughter everything around you.
Don't forget your buffs. Hit War Cry and Battle Rage at the beginning of the CR, and Wrath of the Berserker every time it's up.
Don't stress about your Fury. You have increased Fury regen from your weapons, plus the passive skill "Unforgiving" stops your Fury from degenerating, and instead adds a per second generation.
Remember, all challenge rifts reward a Challenge Rift Cache on first successful completion of the challenge, which contains the following:
15 of each Act's Bounty Materials: Khanduran Runes, Caldeum Nightshades, Arreat War Tapestries, Corrupted Angel Flesh, and Westmarch Holy Water
35 Death's Breaths
475 Blood Shards
5,100,00 Gold
125 Veiled Crystals
350 Arcane Dust
375 Reusable Parts
Want to watch a successful clear? Check out Zanthyst Gaming's CR clear video for a full walkthrough:
So, tell me how this goes for you; did you find it super easy, or am I off the mark? Let us know in the comments below!