He made Gears an open-world darling, and now Rod Fergusson comes to Diablo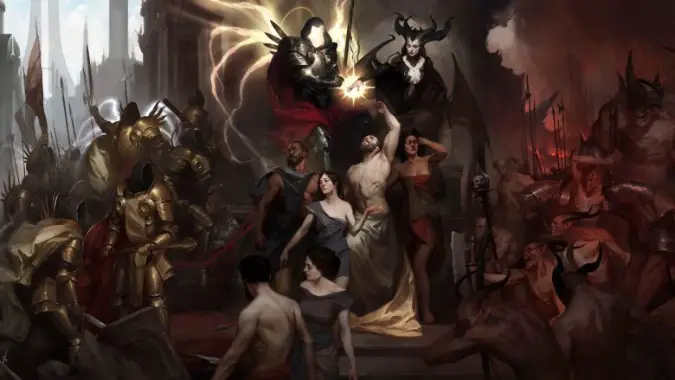 Sometimes events in our little corner of the gaming world surprise you, and sometimes those surprises almost feel like they shouldn't be surprises. People move around studios, after all. Seeing the news that Rod Fergusson has left The Coalition and the Gears of War series to oversee the Diablo franchise shocked me, and then it didn't. One of the big hallmarks of the changes that made Gears 5 a critical darling was its shift to an open-world narrative — somewhat reminiscent of games like Horizon Zero Dawn — in its focus on storytelling to go hand in hand with visceral combat.
Since this seems to be exactly what they're going for with Diablo 4 — an open world with a strong narrative that's also got plenty of old school visceral combat where you literally shred demons — Fergusson has already done the trick once. He's taken a beloved franchise in a new direction while preserving what people liked about the older games. His track record in the industry, goes from Microsoft to Epic Games, working on Gears of War pretty much from its inception to now. In 2015, he went from Epic to Microsoft's new studio The Coalition, because they'd just bought Gears outright, and in his role there he worked on and helped lead the team that made Gears 5. Even people who didn't like the gameplay praised the campaign of Gears 5, and it is my opinion that this is exactly why Fergusson was sought out and brought to the Diablo franchise.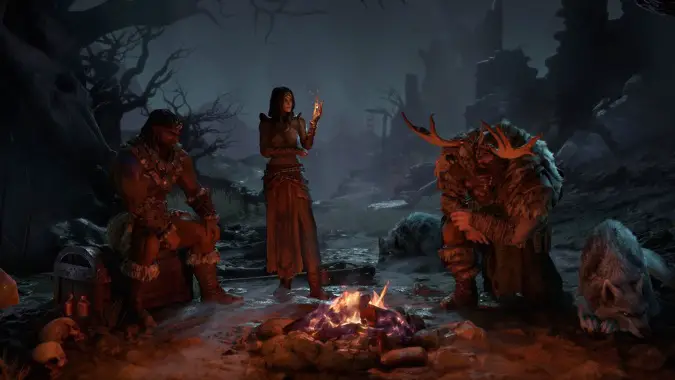 A Shift in Direction
Blizzard isn't generally worried about the gameplay. Each Diablo game has found its footing and brought people on board for the demon smashing, and the Diablo 4 demo at BlizzCon was already a masterwork of blowing up monsters — they know they have that handled. Bringing on Fergusson shows me that they're serious about the open world narrative aspect of this game, just as having Leonard Boyarsky work on Diablo 3 showed they were serious about fleshing out Diablo and its world.
I say this as someone who's not a fan of the Gears of War franchise. I don't dislike it, I just never got into that one. It was kind of a rival game to the ones I was playing at the time and it's hard for me to justify jumping on to Gears 5 after missing all of the others. But it's hard to argue with the idea that in hiring Fergusson, Blizzard is getting someone with a lot of experience in shepherding a beloved franchise through a pretty significant shake up in its gameplay and narrative focus. I can only see this as a positive move for the development of Diablo 4, but I also see it as one that emphasizes again that this game is not even close to finished, and we're looking at a late 2021 release at the earliest. So this is a good move, but it's also one that means we'll have to be patient and wait for our new, narratively complex, God of War inspired Diablo game that tries to actually develop a story to go along with all the demon exploding mayhem.
I don't think we'll get chainsaws, though. I wouldn't hold my breath on that.