The new 25-minute Nintendo Direct presentation of Animal Crossing: New Horizons reminds us why we love this series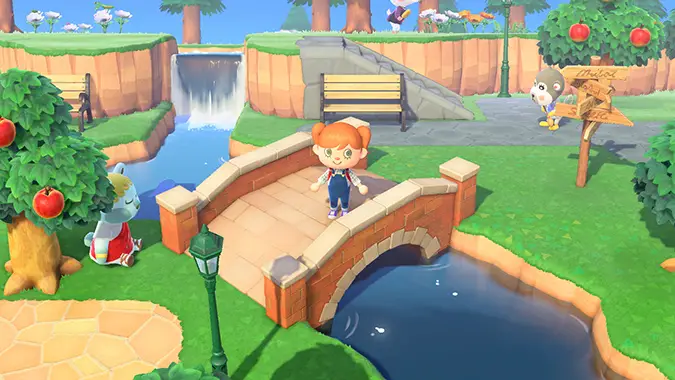 The 25-minute Nintendo Direct that summarized all of the new features in Animal Crossing: New Horizons is proof that Animal Crossing fans are the superior to all other forms of gamers.
These are the fans that are so enthusiastic about a new release in their favorite series that they'll find a way to get thrilled about information they already know. Today's Nintendo Direct largely consisted of details that have gotten out there in various ways already, but Animal Crossing fans can still pinpoint revelations like 10-character-long island names. While the rest of us are blown away that you can actually turn your tent into a house, Animal Crossing fans are screaming in unison about stairs.
You can't really blame them either — this island-based Animal Crossing looks absolutely serene. It has all of the things you'd expect from the beloved cutesy life simulator game with enough changes to keep it fresh and engaging. It has the same general flow as the previous games. You'll take another loan from Tom Nook and pay it off by various activities like fishing, bug-catching, and fruit-collecting, and now you can customize everything from your home to your clothes with the new crafting system.
https://www.youtube.com/watch?v=KcsiD3nNzA4
The presentation went through a list of things you can do, but the standouts were in-home storage for the furniture and decorations you're not showing (finally!) and the ability to Minecraft away blocks of your island. Your little villager can shape the entire island in their image. Some would say it's too much power, but Animal Crossing fans would argue otherwise. A photomode where you can pose Amiibo and other characters around is also included. Oh, and Nintendo will release the NookLink app that will allow you to import designs from New Leaf and Happy Home Designer, as well as voice chat with your friends.
Animal Crossing is one of those games that feels acutely aware of its fans, and so it's natural that they jump at any tidbit of news. With a lot of other series, gamers often look super entitled and whiny about the smallest changes, but not Animal Crossing. Like your animal neighbors in the games, everyone is cheerful and supportive of everything, including the game's delay last year. It's a special relationship that you don't see in games a lot, and I think it's a big reason why this series is so beloved. Both the diehard fans and the more casual ones can get behind every new release and announcement. We're all in this together, and we only have a month to wait.