Overwatch's Experimental Mode throws out team composition for science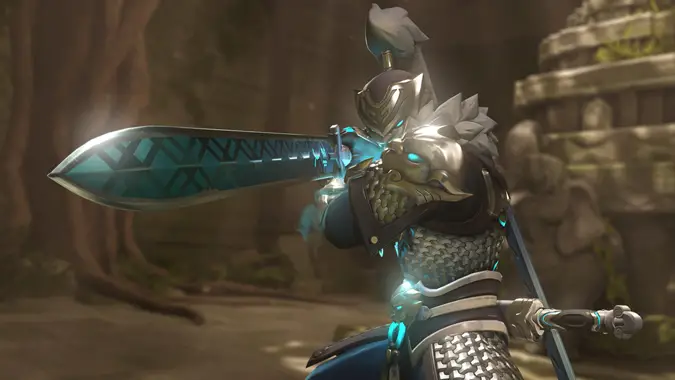 Overwatch's new Experimental Mode wants you to rethink how to play the game. The new mode — which will eventually change in the future — upends the way 2-2-2 team composition and role lock have worked since Blizzard made the massive change in August. Starting this week, you'll be able to play as a team of three Damage, two Support, and one Tank — or as 3-2-1, instead of the current 2-2-2 role lock — in Experimental Mode.
Before you start screaming, know that this isn't actually a new team composition. Last year, Chinese team Ambitious Immortals ran this triple Damage hero comp in Contender's Trials and rolled over quite a few teams. They opted for a solo Zarya tank with a Doomfist as a pseudo-off-tank to punch his way into teams. Although Doomfist has since been nerfed considerably, heroes like Mei could still work as a Tank-like hero that's not actually in the role.
To help with this, Game Director Jeff Kaplan explained in a Developer Update that the mode will have balance changes to make up for certain heroes lacking power in this context. Kaplan specifically cited Roadhog and Zarya as two heroes that are designed to have a partner as being changed for self-sufficiency. He didn't go into detail on the changes, but we can expect to see several of them tomorrow.
Kaplan went on to explain that the goal of the Experimental Mode is to give everyone something fun to test out and for the team to monitor how it affects queue times. One of the things central to Overwatch is its ability to get in and out of matches quickly, so a mode where there's three of the most popular role will probably make a big impact on wait times.
In concept, the Experimental Mode seems like a smart addition to the game. There's been a need and a want from the community for the game to be refreshed in some way to keep things interesting. A ridiculous mode that takes it slightly more serious that an Arcade one might be the key to loosening up our assumptions about how the game is played. For me, playing in modes like this and seeing the feedback might spark something in the team's collective thoughts to balance in the normal game, or it might even bring us an entirely new format to play in. The Experimental Mode is Overwatch brainstorming. It's the game starting to finally to get the ideas flowing again.