Role lock confirmed for Overwatch League and the game's Competitive and Quick Play mode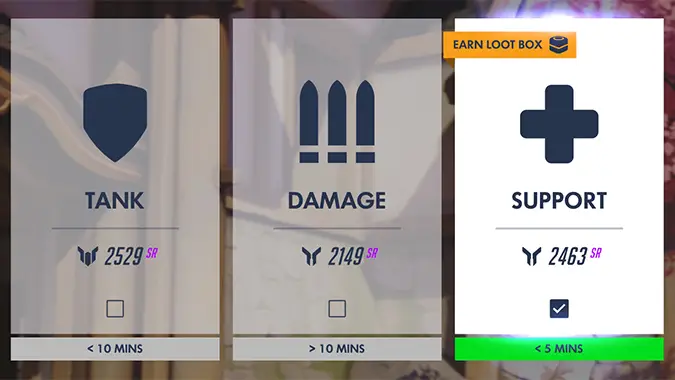 Overwatch will enact a role lock to team compositions in Overwatch League stage four — and the game's Competitive and Quick Play modes — as confirmed by Blizzard in a new developer update video and a post on the website.
The role lock will force players to fill out a 2-2-2 composition of heroes, which includes two Tanks, two Support, and two Damage characters. This will disallow teams from playing the infamous GOATS composition that typically includes three Tank heroes. The result will be Overwatch League matches with consistent and mirrored lineups. Players won't be able to change roles within a map but will be free to do so between them. Any team looking to emergency swap to Bastion or Tracer to stall a point won't be allowed to unless it's a player with that designated role.
The decision to bring it to the game's Competitive mode adds a whole new layer to the way you queue for it. Because the roles are now restricted, you must queue into games by selecting a role. Much like WoW, it'll probably end up giving Damage heroes way longer queue times than Tanks and Support. For that reason, high demand roles will occasionally get reward loot boxes. Each role will have its own separate Skill Rating and placement matches (there are only five now instead of 10). At the end of the season, you'll be rewarded Competitive Points for each role.
The change will also force Blizzard to reevaluate some of the heroes in the roster because they weren't initially designed to fit neatly into a 2-2-2 role lock. That means that heroes like Sombra, Reinhardt, Symmetra, Brigitte, and Moira will require changes to better perform in the new rule set. Blizzard has a whole set of content creators on-site today to stream the PTR, explain the changes, and interview developers on the thought process behind it all.
This will be the first time the game has made a fundamental change to the structure of the game since it disabled players from choosing multiples of the same hero. Changes like these completely shift how the game is played and often have several kinks to work out before it all plays smoothly.
The role queue will be available in the live game on August 13. A beta Competitive season that won't count against your total Skill Rating will run from then to September 1. On that end date, role queue will enter Quick Play as well.