Diablo 4's vicious Cannibal monster family takes the stage in the game's latest dev update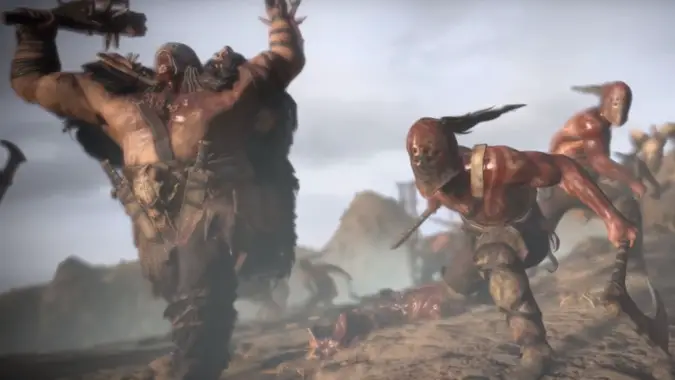 One of the moments I most remember from BlizzCon 2019, besides the time I met an escaped mental patient and fell down and hurt myself in front of a wandering cat, was watching the Diablo 4 panels and hearing Candace Thomas talk about her work on the game. Now, as part of the Diablo 4 Quarterly Report, she's back to explain what monster families are and how they inform the design of the game. Candace usually has amazing insights into the process to share, and this time is no exception. What I love most about this post is the idea of moving the game's story into encounter design, so that you actually get monsters in your face as manifestations of the story.
As part of the shift to a more open-world game experience for Diablo 4, there has been a move towards unified 'groups' of enemies — the term "monster family" seems pretty apt, as they consist of creatures with different roles and abilities that full a different role. The Drowned, for example, have five types of monster — the bruiser, then ranged combat, melee combat, swarmer, and dungeon bosses. Since each has a different role and different abilities, encounters can be more varied and based around the strengths and weaknesses of each member of a specific group.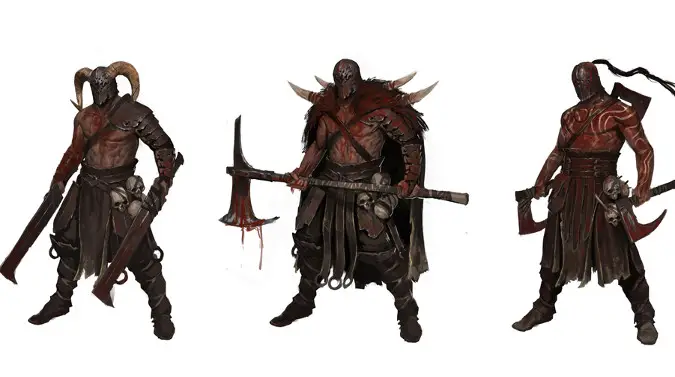 An entire family of Cannibals
This approach to design is front and center with the Cannibals. We've been hearing about these guys ever since Diablo 3 was in the design stage — they're former Barbarian tribesmen who left Arreat and later degenerated into berserkers who eat the flesh of those they encounter, either driven to desperation by their exile or perhaps exiled because of their sickening new hunger. But by designing them as a monster family, you can have various types of Cannibals make a confrontation with the player more than just endless waves of screaming berserkers. Some use a gigantic cleaver as a greatsword, while others are more nimble and have a light halberd that they use as part of a leaping attack. The Bruiser for this particular family has a brutal stun attack that will serve to set up devastating attacks from the Swarmers, who use two axes and a flurry style attack which will quickly destroy a player who allows the Bruiser to stun them.
All of this is in service to the family's theme as close quarters combatants, essentially a dark and twisted version of the playable Barbarian class. The Cannibal family takes monster design and makes it ecological — each member of the family fills a niche and serves a role in the group as a whole and makes every encounter require different gameplay decisions.
It's interesting to see in-game lore reflected not just in tomes and backstory but in actual gameplay. Instead of hearing stories about the impact of the destruction of Mount Arreat, you're going to have that impact run right into you with two axes and try to eat your face. Literally. Candace says it better than I have, of course, and I highly recommend reading up on how this kind of design manifests.