What raid would you like to see get a Timewalking version?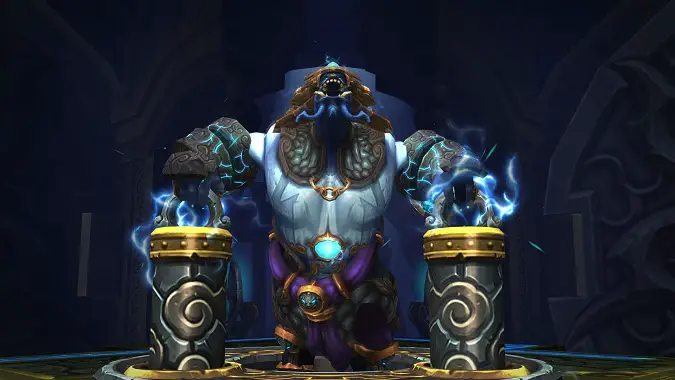 At present, we have Timewalking raids in World of Warcraft for Black Temple, Ulduar, and Firelands. They're all fine raids, and I'm glad they have Timewalking versions for people to run during Timewalking weeks. But what gets me is that there are only three of them, despite having Timewalking set up for The Burning Crusade, Wrath of the Lich King, Cataclysm, Mists of Pandaria,  and Warlords of Draenor. Why don't we have Timewalking raids for Mists or Warlords? Why do we only have one raid per expansion for the first three? I'm not complaining about gold because it's heavy here — I'm glad for every Timewalking raid we have, but there feels like a serious shortage of Timewalking raids.
I mean, for that matter, where are all the WoW Classic raids for Timewalking? Why don't we have Molten Core, or Blackwing Lair, or Naxxramas 40 for Timewalking? Where's Siege of Orgrimmar or Hellfire Citadel, for folks who want a raid for Mists or Warlords? There's a lot of raid content in World of Warcraft, and it feels really odd to me that we haven't even gotten a Mists raid yet.
But looking at every raid we've ever had — because why not — what raids are you the most covetous of a Timewalking update? What raids do you think would work the best for that kind of focus? We got the anniversary update for Molten Core back at the 10 year mark, so I feel like these are doable things. Which would should they do next? Throne of Thunder, as a Mists TW raid to keep the progression constant since the last one we got was Firelands for Cataclysm? Let us hear the raids you'd most like to see updated so that groups of current players can be baffled and upset by their weird, anachronistic game mechanics.