Overwatch Workshop addition lets you make heroes massive and/or tiny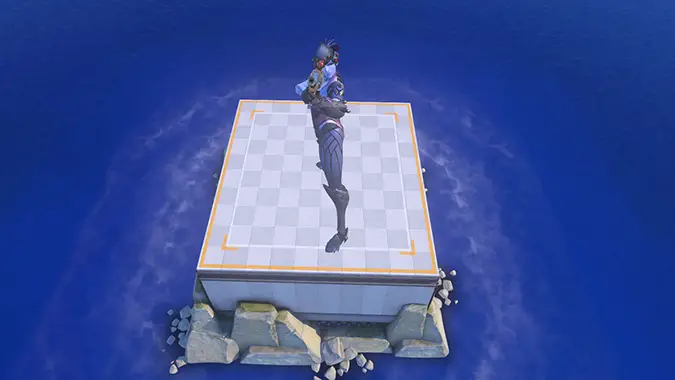 What if Widowmaker, but big? What if Sombra, but tiny? In the latest Overwatch PTR update, you can turn any hero into a Godzilla-sized monster or an ant-sized critter with the new Workshop tools.
One of the major features implemented into the July 15 PTR patch is the ability for you to scale hero size up or down. You can finally play as a pilot D.Va that's bigger than her own mech, or make Winston actually that giant gorilla that D.Va talks about. With some Workshop knowledge, you can make all of this happen pretty easily. Don't crash the server instance though. Blizzard does warn people that you can make heroes too big can cause your custom game to shutdown. The only way to get around that is to enable a sort of no-clipping mode where players can pass through walls and ceilings.
ok i lied one more workshop meme before i go

turn on audio https://t.co/S3tn8hBLDY

— Andy Bohan 🇮🇪 (@andygmb1) July 16, 2020
The feature opens up several possibilities for Workshop creators. For example: Tiny Overwatch is a fun arcade-like mode where everyone is stuck in a room throwing ultimates back and forth. Imagine that but with actually small models all shoved into a spawn room. Hide and seek would be great with tiny characters running around hiding behind lamp posts. And with the big models, you could properly do a boss battle mode.
Andy Bohan — a regular Workshop creator — has been messing with the feature and posting the results on Twitter. Bohan made a giant Orisa puppy, a massive Reinhardt shield, and Torbzilla. Yes, Torbzilla. Something that might not be apparent in my descriptions is that the voice lines all change based on the size of the hero. So big heroes get deeper voices, while tiny ones get chipmunk ones. You can see it in Blizzard's own footage of an internal test.
A lot of Workshop updates go by and they don't make a ton of sense until they're demonstrated through some interesting new mode. But I think we all immediately understand what it means if we can make heroes different sizes. This could be one of the most exciting and rewarding Workshop updates in a while.