What can Blizzard do to better help support guilds in World of Warcraft?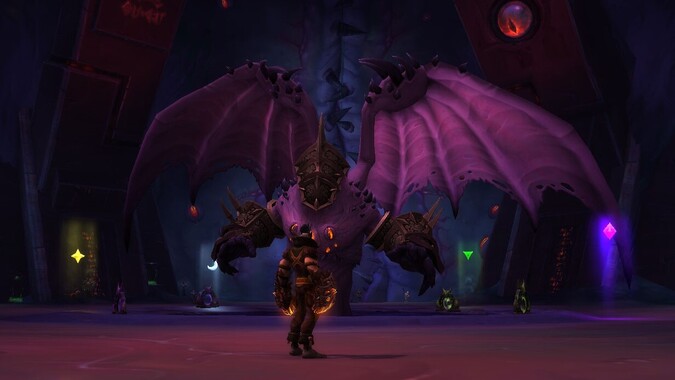 I was ready to quit World of Warcraft.
My guild — which had raided together since the days of the original Karazhan — fell apart. Some of us tried to hang on and rebuild, but at that point we couldn't field a viable team, and even with PUGs, a Normal clear was the best we could hope for. We didn't have much to offer potential recruits.
I bounced around for a couple of weeks trying to PUG while perusing the Guild Recruitment forums on places like the official forums, Wowhead, and the Guild Recruitment Discord. But finding a like-minded group with a compatible raid schedule proved difficult.
One day, I spotted a recruiter from a guild on my server responding in another thread. They had a compatible raid schedule but didn't need my class or spec. I decided to contact them anyway. I had to switch specs, but they decided to take me on. A week later, I had Ahead of the Curve. After a month of raiding with them, I've even been offered my preferred spec as I head into Shadowlands.
My entire outlook on the game has changed. I'm excited about logging in. There's a reason to level up my Legendary cloak and run Visions. I'm even leveling an alt team to have some support toons when Shadowlands goes live.
A good guild makes a huge difference to a player's enjoyment of a game like World of Warcraft, but it's something almost completely out of the developer's control. Recruitment seems to be the big issue, at least in my experience. Blizzard has given players some help in the form of he in-game recruitment tool, but its woefully underused. Forums and Discord exist, but they are time consuming to keep up with up and not easy to curate.
So I ask you, dear readers, how can Blizzard do to help guilds recruit? What kinds of tools do you need?