Blizzard's Hearthstone survey points to a Battle Pass in the game's future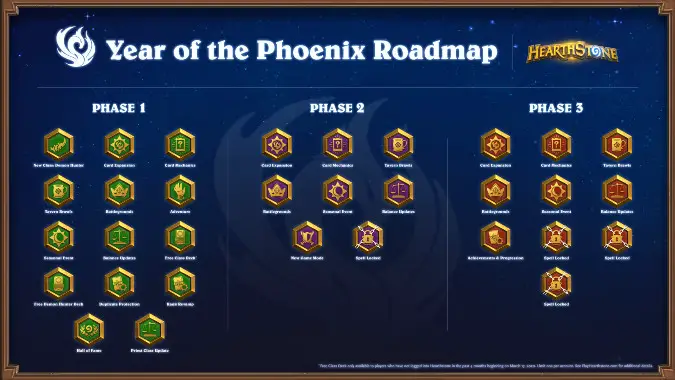 Our friends over at Out of Cards received a survey from Blizzard about potential changes coming to Hearthstone. The survey centered around collecting feedback on how the game might add a Battle Pass system to replace Hearthstone's current reward structure. Battle Passes, if you're unfamiliar, are popular seasonal progression systems used in games like Legends of Runeterra, Fortnite, and even Activision's own Warzone. While those systems have their fans and detractors, the model does seem to work overall for those games.
So how would it work for Hearthstone?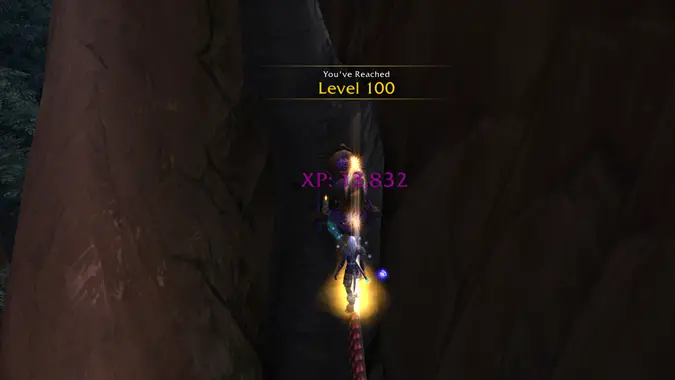 The new XP-based Hearthstone rewards system
All your daily quest gold rewards would be replaced with experience points. As you gain experience, you'll gain levels. If you've played World of Warcraft, you know how this goes. Levels come quick at first, and they get slower the higher you go. Every time you ding a new a level, you gain a reward. The rewards are all the expected goodies: cards, card packs, Arcane Dust, Arena Tickets, Hero Skins, card backs, and even straight up gold.
There appear to be two tracks: a free-to-play track and a paid track. The paid track gets the F2P reward plus an additional reward with certain levels. The big paid rewards appears to be an Heirloom-like permanent experience boost at level 1. The survey also asked about paid track rewards like unique and upgradeable Hero Skins, and even alternative art for The Coin card.
I wouldn't worry too much about the specifics since this is clearly in the earliest stages of being considered, and things are likely to be tweaked. But the general model is there, and it looks like Blizzard at least has an idea of how they'd like to implement it on a broad level.
The Tavern Pass was a proof of concept for the Battle Pass
The Hearthstone Battle Pass would last for the length of an expansion and then reset. If this sounds familiar, it should. It's exactly how the Tavern Pass Battleground Perks work. This should be fresh on everyone's mind as the old Perks just expired with the release of Scholomance Academy. Bob will once again remind you to purchase those Perks after every. single. game. The Tavern Pass is available for  2,500 gold or $19.99 (9.99 EUR) and includes the Perks like extra Hero choices and early access to new Heroes plus four Arena Tickets. It seems the Tavern Pass might have been a proof of concept for the overall Hearthstone Battle Pass.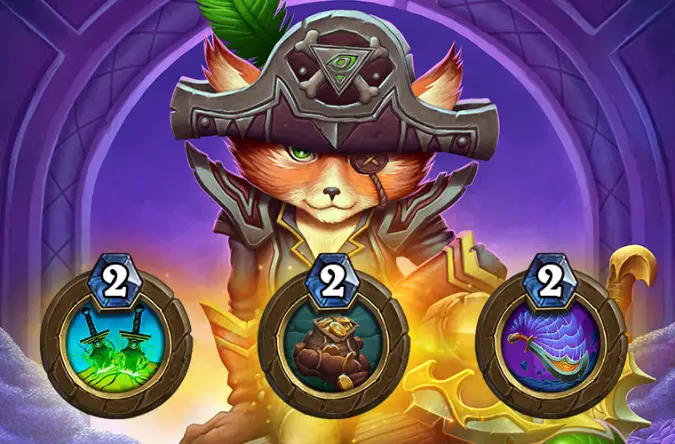 This is better than the Tavern Pass, but who is the intended market?
I've been vocal as not being a fan of the limited-time nature of the Tavern Pass, but the value proposition is different with the Hearthstone Battle Pass. The 2,500 gold price for the Tavern Pass was too much. I don't care about the emojis. I can wait two weeks to get the new Heroes and even with only two Heroes to choose from instead of four, my rating isn't all that much different that it would be. The Battlegrounds mode simply has too many layers of RNG for it to make that much of a difference.
I assume the paid track will only be available for cash and not in-game gold, but ultimately, that remains to be seen. I see the Battle Pass as purchasing the expansion, in a way. I can choose to pay Blizzard in whichever currency I have available. Some players will pay with cash and go on the paid track, while others pay with time and go on the free to play track. While the perks for Tavern Pass are lost each expansion, the cards, card packs, and skins I earn through the Battle Pass remain.
I do wonder who the intended market is for this. More casual players won't like spending the time to grind up levels. The players who have no issue popping down big money for hundreds of card packs would rather just buy everything upfront instead of having to pay for the XP boost.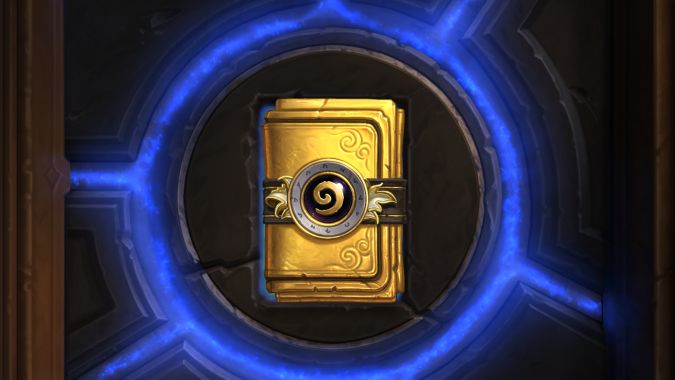 Will this system be better or worse for Free-to-Play players?
The answer will be in the implementation. How much does Blizzard expect players to play each day? How fast can you earn levels? Currently, you can earn a maximum of 100g per day in addition to any daily quest reward. I doubt many players earn that. To earn 100g, you'd need 30 wins. Most decks have around a 50% win rate, so that's 60 games. If your average game is 10 minutes long that amounts to 600 minutes or about 10 hours of gameplay.
It's also important to remember this was just a survey sent out by Blizzard to select members of their community. They are gathering that data and will decide what to do from there. While it's an interesting peek behind the curtain, we may never see any of this implemented.
What do you think of the proposed Battle Pass system? Would this make you more likely or less likely to play Hearthstone?