Team Blizzard Watch is playing the Shadowrun TTRPG this weekend!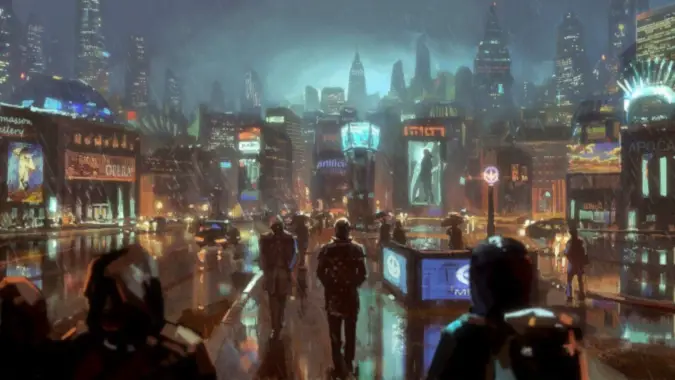 This weekend, our regular D&D group is doing something a little different. Instead of taking a trip through the multiverse with Rossi, we're returning to the world of Shadowrun and trekking through the mean streets of Nickel City in the far-flung future of 2088.
Last time we played a game of Shadowrun, we took a job from the mob, explored a creepy high-tech lab, stole some things, and rescued a dragon. Just another day in Nickel City, I'm sure.
This week Story Keeper Joe Perez will present the next chapter of that adventure, though you shouldn't have to listen to the first one to enjoy the story.
Here are our players:
Andrew: Cliff Hex the Hacker
Anne: Slink Bixby the Infiltrator
Cory: Bananas the Driver, with robot monkey Bowie (i.e. everyone's favorite character)
Deb: Rosy Duluth the Mage
Liz: Val the Hunter, with robot dog Sammy
Rossi: Tia the Adept
Want to listen along? Catch us this Saturday, August 15, at 2PM Central time on Twitch. But if you can't catch us live, the podcast version of our adventure will be available next week. Either way, we hope you enjoy the game!