Mike Morhaime, former Blizzard co-founder and CEO, announces new game company Dreamhaven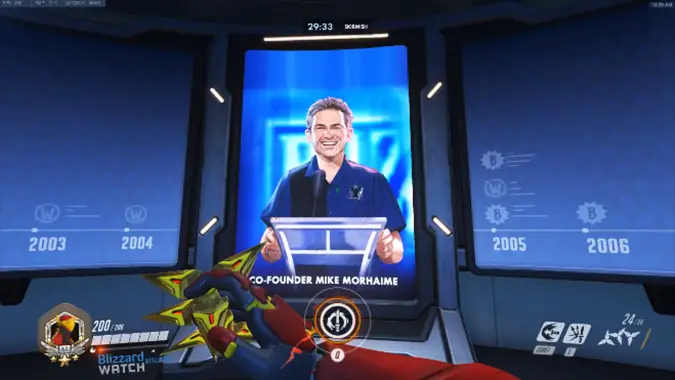 Mike Morhaime has ended his retirement in spectacular fashion, announcing the formation of his own game company today via Twitter. So far the company seems to be setting up with two new studios full of former Blizzard names, including Dustin Browder and Ben Thompson. If you've played games like Hearthstone, World of Warcraft, Heroes of the Storm, or others, you've almost certainly played games that these people have worked on.
Very excited to be teaming up with some amazing people to start a new adventure! https://t.co/wyvgx2fP3l

— Mike Morhaime (@mikemorhaime) September 23, 2020
I'm personally interested in how Dreamhaven seems to be set up around individual, independent studios. At present there are two of these smaller studios. The first is Moonshot Games, headed up by Jason Chayes (formerly an Executive Producer at Blizzard heading the Hearthstone team). This team includes Browder — who's done so much at Blizzard and at other games it's hard to encapsulate it all including StarCraft 2 and Heroes of the Storm — and Thompson, who was art director on the World of Warcraft TCG before being Creative Director on Hearthstone. That's a pretty solid group to run a studio, with a lot of experience in the field.
Secret Door, not to be outdone, has Alan Dabiri, Eric Dodds, and Chris Sigaty. Sigaty worked as Executive Producer on Hearthstone, StarCraft 2, and Heroes of the Storm as well as serving as Lead Producer on the original Warcraft 3, which would be enough for any company to boast about. But Secret Door also has Alan Dabiri, who has worked on games like Warcraft 3, StarCraft 2, and Heroes of the Storm, while Eric Dodds has been Game Director on Hearthstone, and has experience designing World of Warcraft. With Morhaime at the head, one has to wonder if Dreamhaven is setting itself up to be a new home to games that go in the direction that Morhaime promoted while he was at Blizzard — online, multiplayer games like the Warcraft and StarCraft series, especially with so many Hearthstone and Heroes of the Storm developers now working for these studios.
I mean, any one of these developers would be a massive get for an up and coming game company. Getting two or three of them per studio? That's kind of shocking, honestly. Of course, at present these are brand new studios at a brand new company that hasn't shipped any games yet, but it's hard to ignore the pedigree here — a game publisher headed up by Morhaime, with two studios absolutely stuffed with talent that have a track record of delivering games that players love. I mean, Dreamhaven's about page is a who's-who of talent you might recognize, including Shane Dabiri, who had a huge role at Blizzard and was still working there last I heard, as part of Dreamhaven's operations staff.
It's fair to call this a pretty big deal in the making. I mean, we need to restrain ourselves until some games come out, but seeing this lineup of talent at a company helmed by Morhaime is something we should all be watching.