The Queue: This week sure has been a year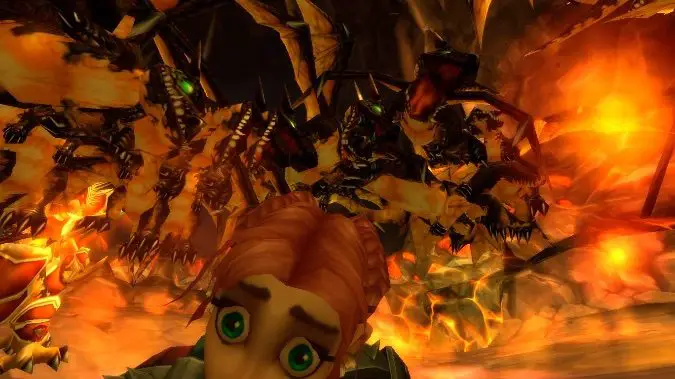 It's still 2020. I don't think I have anything else to say. Let's Queue.
---
FALRINN ASKED:
Any theory on why Blizzard hasn't announced a release date for 9.0? There's not really too many dates it even could be at this point.
My best guess is that they were originally planning on the 29th, but have encountered some problems they aren't sure if they can fix in time. This puts them in an awkward position where they can't be 100% sure they'll get it out the door on the 29th, but there's still a chance so they don't want to announce a release on October 6th either.
I am similarly puzzled. I don't think they'll put out a patch with less than a week's notice, because they have to give warning before the end of the PVP and M+ seasons. That means the earliest we would get the patch is October 6 — just three weeks before release.
However, if the pre-patch event is only two or three weeks long, that would make October 6 or even 13 a fine time to release the pre-patch. So it's wholly possible this is working as intended.
I'm glad for the extra time to get in some rep grinds, but I'd feel a lot better if I knew how long I had to work on things. The uncertainty is killing me!
---
ERMELYN PITTS ASKED
QftQ: I haven't opened my launcher in about a week and saw a pre-patch download downloading in my launcher. Could this mean the pre-patch is gonna come out soon?
The latest PTR build is a release candidate, so we are definitely getting close! How close I don't know, but definitely close.
---
SILVERKEG ASKED:
So, Mitch is up for mass quantities of caffeinated beverages and some non-descript snacks for the expansion launch. I myself am not a power player but I will gather some snacks to celebrate a new launch usually including sourdough pretzels with a dip (hummus, peanut butter, cheese) or a sweet treat like a bit of ice cream.
Q4TQ: Do you have go-to snacks you call on for a new expansion? Have you found any new snacks that you'd recommend or do you stick to your old reliables?
As Arthonos also asked about my launch day snack of choice, this question is clearly in high demand. For me, the best snacks are either crunchy or have some protein in them. Sugary snacks or drinks will inevitably lead to an energy crash, so I try to avoid them. I like nuts or trail mix, pretzels (sometimes with peanut butter), and non-greasy chips or crackers (sometimes with hummus). I'm also a big fan of gummy bears, but if I can literally make myself ill if I eat too many. (And I love them, so I will definitely eat too many if it's just me and a bag of gummy bears.)
---
GRAYSWINDIR ASKED:
Q4TQ: Just read that Bonus rolls are going away. And that they only see 3 'real' methods of playing WoW. And nowhere in it does it address Casual players like myself. Is there any Bad Luck Protection in Shadowlands? And can we finally get Mythic+ Dungeons Queueable?
In Shadowlands, bad luck protection is essentially being replaced by the Great Vault, which grants you one piece of loot per week, with the number of loot options to choose from based on objectives you've completed that week (PVP, M+, or raids). For many — but not all — players, I feel like this is probably going to be a rewarding system. Instead of using a roll and getting AP or gold (argh!), you'll definitely get a piece of loot, and the more things you do, the more choices you have — meaning the more likely you are to get a piece of loot you want.
However, there are some obvious downsides. This doesn't do anything for normal or heroic dungeons. It doesn't do anything for world bosses. And my biggest concern, personally, is that you have no idea what kind of loot you'll get. I would always use my bonus rolls specifically on bosses that I knew dropped things I needed — now I'll be hoping the Vault contains something I want.
I think most players are more likely to get loot they'll use, and it will kill the ultimate disappointment of making a bonus roll and getting gold or AP. But it will be harder to get specific loot and it cuts options for players who don't do PVP, M+, or raids.
Overall, I think this is an improvement on the bonus roll system, because you're very likely going to get something useful every week. It will the disappointment of using a bonus roll and not getting any loot (which seemed to be my entire BFA experience with bonus rolls). But bonus rolls gave you a chance of two pieces of loot, whereas this only gives one guaranteed piece of loot. And the Vault limits the things you can do for bonus gear.
I'd like to see more things added to the Vault rather than bonus rolls coming back. More possible objectives, like World Quests and normal or heroic dungeons, would give more players access to the Vault as a sort of bad luck protection. And getting a second piece of loot every week if you finish a certain number of objectives would put the Vault on par with two good bonus rolls, rather than giving you less loot.
Honestly, I found the bonus roll system clunky. You had to buy tokens every week (and people would constantly hearth out of raids because they forgot) and keep track of the best places to use those rolls. Now the system is straightforward and built into the game — do stuff, get some extra loot every week. I appreciate the Vault's ease of use, even though it does give us fewer loot options (and none of the thrill of a roll of the dice).
---
SPEEDLANCER ASKED:
Q4tQ: Do we know if the upgrades and different appearances to the Legendary Cloak are going away with the prepatch? Not having internet for weeks because of a hurricane put a hold on my plans to spend all my currencies running it to get my main's cloak finished.
Unless Blizzard makes a last minute change, these aren't going away. Some achievements related to Horrific Visions are going away, but you should still be able to play through Visions for cloak upgrades.
---
ELAINE DE SHALOTT ASKED:
Should I bother to get WQ drops to replace my heirlooms on my voidey priest?
This close to a new expansion, I wouldn't put a massive effort to it, but world quest and emissary rewards can be a big upgrade to heirlooms, which will make it easier to zoom through Shadowlands starting zones.
---
RETPALLYJIL ASKED:
Q4tQ: Will there be any BW events for BlizzcOnline?
Last year we talked about doing some online chats or Q&As during BlizzCon, but it wasn't something that could work with the time we had. I wonder if having a digital convention could let us do stuff like this, before or during the convention.
But we don't have plans for anything.
Okay everyone, that's all for today. Have a good weekend and don't forget to tell your loved ones you love them. I'll see you (in the digital sense) next week.