Get your hands on the shiny new Thrall statue and more with Blizzard's Gear Fest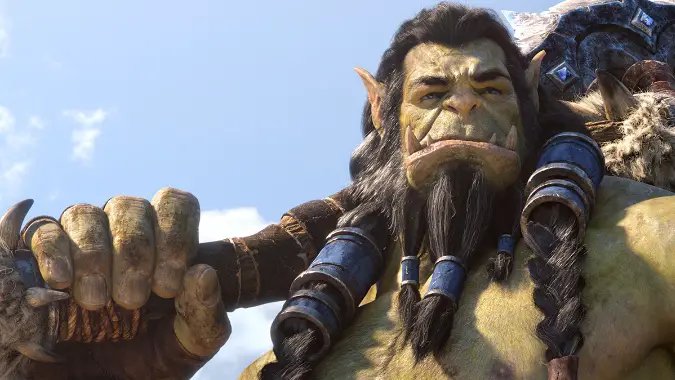 BlizzCon might not have happened this year, but that doesn't mean that there isn't a fresh crop of amazing looking World of Warcraft merchandise that you can get your hands on. Just in time for the holidays too! Blizzard will be running Gear Fest starting on November 2 that will be releasing new products based on all of the franchises, but they were just too excited to wait until then, so they gave us a taste of Shadowlands to tide us over.
There's the usual fare — a pin, some desk mats, a big honking calendar — but there is also a new drinking stein. The stein is pretty nice: it's got a beautiful Oribos sky on it, with the Arbiter on the side. Maybe it'll help to lend a sense of peace and serenity to you while you're drinking out of it. At the very least it should make you feel like a very fancy Viking.
However, all of those products pale in comparison to the big standout: your very own Thrall statue. Now you can have everyone's favorite Warchief (who didn't blow up the Vale of Eternal Blossoms, die to the Burning Legion on the Broken Shore, or burn down Teldrassil) on your desk at home. As long as that desk is fairly sturdy, because Thrall is a hefty Orc. He'll be clocking in at nearly 40 pounds, which for a statue is pretty heavy! Maybe it's so that you can use the Thrall statue to get a set of muscles like Thrall himself. For comparison, the Illidan statue is roughly the same height, but it's less than half the weight.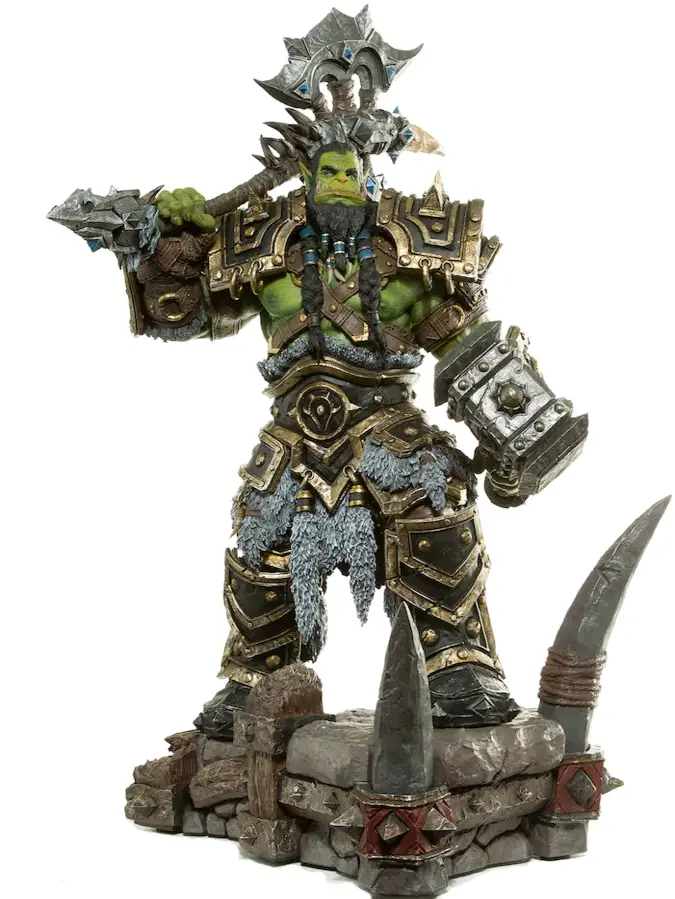 There's also a super limited edition version of the statue that comes unpainted, which feels like something that was directly made for Chris Metzen. Since he's such a big fan of painting his own miniatures, maybe they figured he'd like to paint his most famous character too! I bet whether he paints it or not, he'll probably have one of them in his office at Warchief Gaming.
The Thrall statue is a little out of my price range at $599 for the painted version and and $749 for the unpainted limited edition version, but I am excited to see what else will be available soon. Winter is coming, maybe there'll be a nice throw blanket with Bolvar on it to help keep me warm.