When does the Overwatch Summer Games 2021 event start?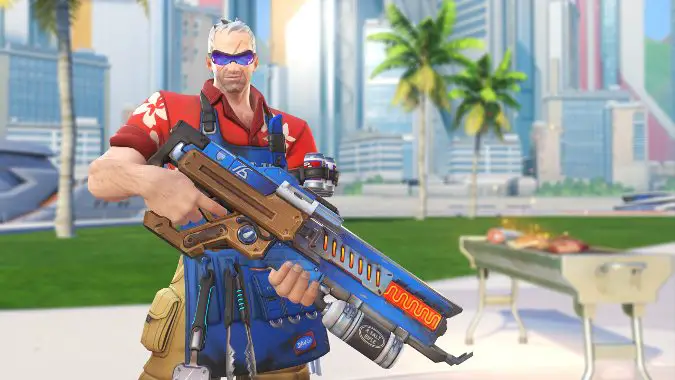 Ah, summertime. It's the season of beach vacations, tropical drinks, and amazing Overwatch skins. When can we expect the annual Overwatch event to return for 2021?
This year's annual in-game event should be an especially good one since, pending an actual end to the pandemic, the Summer Olympics will be taking place in Tokyo. The postponed international sporting competition is slated to run from July 23 to August 8.
My guess is that the Overwatch event will try to keep the excitement going with a launch date of August 10, 2021. I'm also hoping that, as with the game's inaugural Summer Games back in 2016, the art team will draw some inspiration from the Olympics. I still favor the Winged Victory look for Mercy, and some additional callbacks to the Games' Greek roots could make for fun new skins. And there are plenty of Olympic events that haven't yet been showcased. I can imagine Tracer rocking an equestrian ensemble. And the actual athletic gear for boat-based sports isn't too unique, but Baptiste would look quite dapper in a sailor suit.
Coinciding with the Summer Olympics, there's also an opportunity for a new game mode. The Overwatch event has always centered around football-soccer-Rocket League blend of Lucioball, and it might be nice to see something different in 2021. No, I'm not just saying that because my own Lucioball skills are abysmal. My vote is for an Olympic torch relay race, where teams have to run, fly, or teleport their way through an obstacle course while fighting off bots and rival racers. No, I'm not just saying that because I love playing Symmetra.
We'll keep this post updated when we have fresh information from Blizzard about dates, likely after the Anniversary event wraps. In the meantime, I'll be keeping my fun-in-the-fun skins equipped through the winter and dreaming of warmer days.