WoW
Dec 22, 2020 2:00 pm CT
How to make the finest artisanal gingerbread for Greatfather Winter — or at least how to make the finest gingerbread Smokeywood Pastures will sell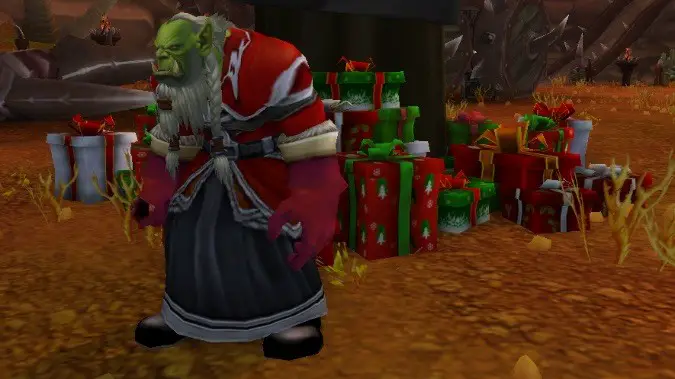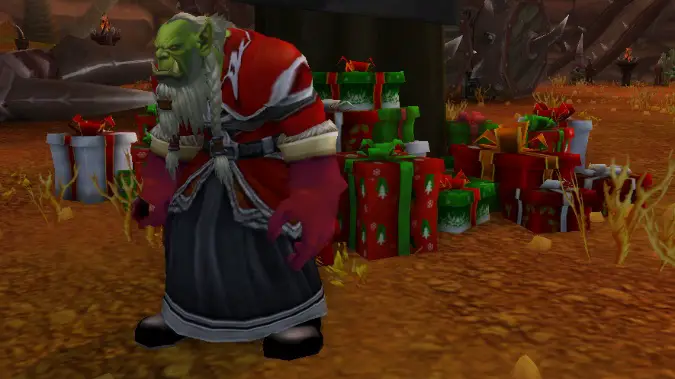 Greatfather Winter sure loves his gingerbread, and every Winter Veil he demands cookies in exchange for gifts. Which means that all of Azeroth's residents are suddenly wondering: just how do you make a gingerbread cookie? And how do you make a gingerbread cookie that will please a connoisseur like Greatfather Winter?
If you're looking to make the best gingerbread, you can't just grab what you need from the store (particularly because you can't get Small Eggs from the store in the first place). Short of joining a gingerbread guild, you're going to have to go out in the world and do some adventuring to find your ingredients.
If you're ready for that kind of cookie commitment, let's start by getting the eggs. Everyone says go to Westfall to get eggs from the fleshrippers, but the dragonhawks in Eversong Forest have the best eggs — and they have the best drop rate of Small Eggs in the land. Next, let's head down to Booty Bay and hunt down some Bloodsail Buccaneers. They hold the secret to Volatile Rum which means one of them must know where to get the molasses needed for your cookies. Now it's time to head to Westfall for some flour (and be sure to pick up some extra for Sinrunner Blanchey). Grab some butter from Elywnn and then hit up the markets in Stormwind for some fine herbs, and hope you can get cinnamon and allspice. Bake in an oven for 10 minutes and Greatfather Winter is soon to be your new best friend.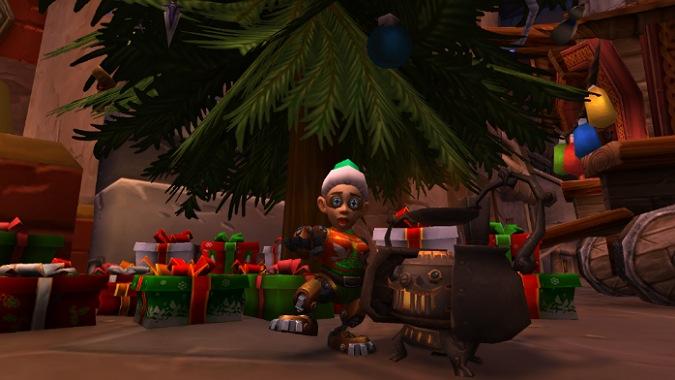 But maybe you don't have that kind of time. Maybe you couldn't find allspice in the market. Maybe all the flour was sold out. Maybe you just want some gingerbread right now without running all over the world.
Smokeywood Pastures is here to help. You can buy their simplified gingerbread recipe from any of the fine Smokeywood Pastures representatives (located within a few feet of Greatfather Winter in Ironforge and Greatfather Winter in Orgrimmar) for 25 copper, then buy five pouches of holiday spices for 10 copper. Unfortunately for those who hoped for grab-and-go cookies, you still need eggs and you still can't buy them at the nearest trade vendor. (Though they can be found on the auction house.) The best place to hunt for eggs is still Eversong Forest, but in a pinch any bird in a low level area will do. I just don't recommend Westfall as that's where everyone instinctively has gone for 16 years now, and it's always crowded. Instead of fighting for spawns, head to quiet Eversong Forest.
Once you have your eggs, it's time to get cooking. The recipe only requires level 1 cooking, so you don't have to be Robby Flay to make a batch. Just head to your nearest campfire or cooking stove and get baking.
Before presenting your cookies to Greatfather Winter, you'll also need Ice Cold Milk, sold by any innkeeper for 1 silver 25 copper. It can also be looted from low level humanoids, but I don't see how it can be "ice cold milk" off a fresh corpse. Buy it from the innkeeper: it's a safer bet.
And if all of that is too much to read when you're in a rush to get your cookie fix, here is how to make gingerbread cookies for Winter Veil in WoW:
Buy the Gingerbread Cookie Recipe from the Smokeywood Pastures
Buy Holiday Spices from the Smokeywood Pastures
Get some Small Eggs — I recommend killing Dragonhawks in Eversong Forest
Get some milk from any innkeeper (a must-have cookie companion)
And now enjoy your cookies. Or enjoy the vicarious joy that comes from seeing Greatfather Winter enjoy your cookies. Quest complete!
If all of this in-game gingerbread has made you hungry for real gingerbread, you can make IRL gingerbread cookies following this recipe here. Yum.