What's the best pet in World of Warcraft?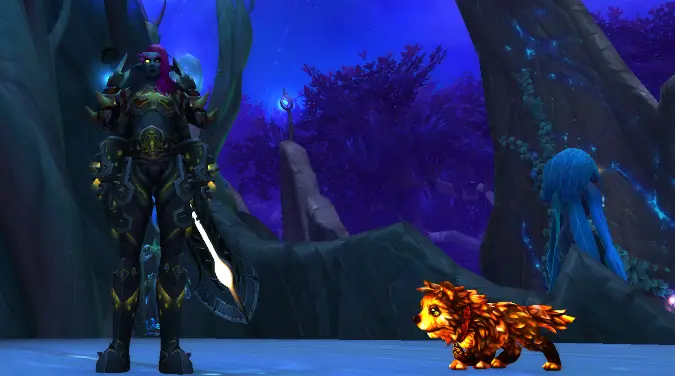 In the past, I've called the pet battle system the best thing World of Warcraft ever added, because of its completely optional nature. I have literally done two pet battles before running away screaming from the entire proceeding, I don't like doing it, and I think it's awesome because people who do like it get to do it and people who don't get to ignore it. But I do love the pets themselves — whether it's a weird skeleton hand creature  or an adorable pet made out of fire and puppy kisses. I have so many pets in WoW that never have to go fight anything, because that's not how I roll.
And what with that horrible hand monster pet — which is supposed to be horrible, that's what it's going for — I find myself wondering what y'all have been doing with pets in World of Warcraft. Have you become the very best, like no one ever was? Do you engage in pet battles, or are you completely disinterested in our little friends? Or do you like me collect a whole heap of them but don't really want to make them fight, you just like having them?
I don't know why but I really feel like all these little critters add a lot to the game. There's just a real suggestion of the game being a lot more real because you can occasionally find a small squirrel, or robot squirrel, or rabbit with horns out in the world and bring it home to be your friend. Much as I have with a tiny little dog made of fire and yes, the aforementioned puppy kisses. They're significantly warmer than the standard puppy kisses, though, so be careful about that while you're getting smooched.
Come on, tell me about all your awesome pets, even that horrible skeletal hand pet that's a horror movie villain waiting to happen.