Treasure goblins are coming to Diablo Immortal and there was much rejoicing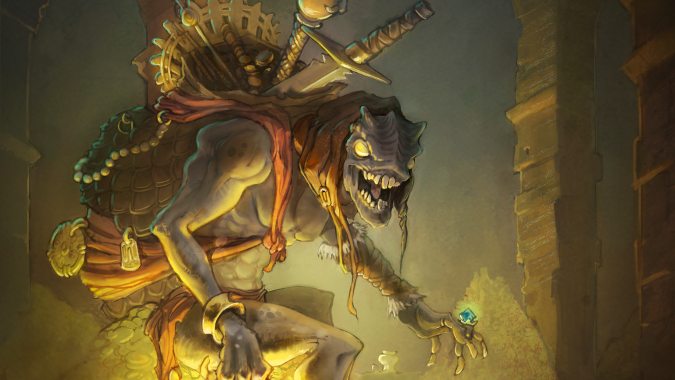 The cackle of a treasure goblin sparks a Pavlovian response in any Diablo 3 player. It doesn't matter what other mobs you're busy smashing; when you hear that high-pitched laugh, you'll drop everything to hunt down the little beastie, keeping your fingers crossed that it might transport you to Whimseydale or the 100% completely fictional Cow Level, or at least that it'll drop something extra cool.
And so I am delighted to report that we'll be chasing after these little loot piñatas once again in Diablo Immortal. The official Twitter account for the game announced today that the upcoming title will have the Gilded Baron in its bestiary. The tweeted description matches that of the money-hoarding treasure goblin with the same name in Diablo 3: "Halt his portal escape and be rewarded with a ridiculous amount of gold."
Given how much of Diablo 3's lineage we're expecting to see continued on in Diablo Immortal, I'm really happy to have one of my favorite elements making a return. I'm looking forward to seeing how the new game will implement treasure goblins. If it's an exact replica of the Diablo 3 approach, complete with the other iterations such as Gem Hoarders and Blood Thieves, then hooray for more of a good thing. If they have something new in mind, I'm here for experimentation.
After 2020 ended with a huge information dump about Diablo Immortal, I'm excited to see Blizzard start the new year with more hints and teasers. Players have already logged a lot of radio silence about the project. Much as Diablo 3 is awesome, after almost a decade, there's understandably a hankering to get new content for the franchise. I'll be keeping my fingers crossed that the team continues to give us updates both large and small in the coming months. (And yes, I am indeed expecting large updates for Diablo Immortal and Diablo 4 at BlizzConline in just a few weeks.)