You will be able to pick a random hero skin in Hearthstone — and perhaps a random Coin too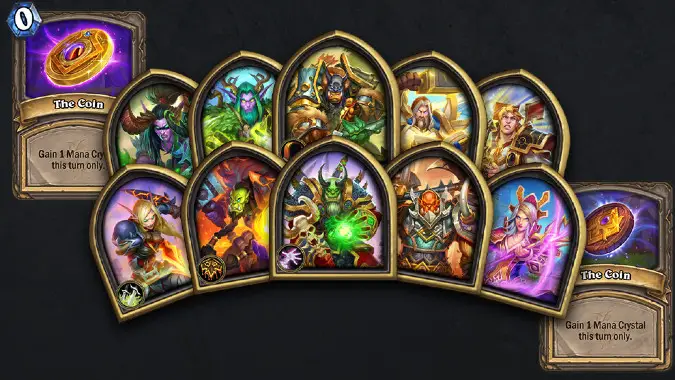 A lot of Hearthstone players enjoy collecting all the different skins for their favorite classes — and there are a bunch of them now. I know that I must have probably four or five different Jainas in my collection. And classes like Shaman have plenty of choices for me as well, with multiple Thrall skins, Morgl the Oracle, Lady Vashj, the Thunder King… it's tough to pick a favorite! And it's even tougher to remember to go back to my collection pane and change my favorite hero from time to time.
Well, some good news about that issue emerged from the Hearthstone Q&A panel today. According to Hearthstone Game Director Ben Lee, the team is "absolutely" going to add an option for you to pick a random hero skin! Ben didn't give any further details, such as when this is being implemented and added to the game: He just mentioned that it will happen.
The question that Ben gave this answer to also asked about the ability to pick a random skin for your Coin. While I'm sure that is far less exciting than the prospect of having a randomized hero selection, the Game Director was also positive about the idea of adding that feature to the game — but he wasn't as assertive about it as he was about the random hero skins. A random Coin is also a possibility in the future, but it's not something that is "absolutely" going to happen any time Soon™.
All in all, this was a very exciting piece of news from the Q&A. I know I will definitely enjoy the ability to play with several of my different hero skins. Hopefully, they will also add a "blacklist" feature to allow you to ignore certain skins in the future — or, perhaps, the ability to "favorite" some of your skins, so that the random feature only picks from those. But here I am just speculating onto a feature that we don't even have yet! Whether Blizzard will give us such robust options on this one is not known yet, but we can certainly muse about it.