Diablo Immortal may not come with full controller support at launch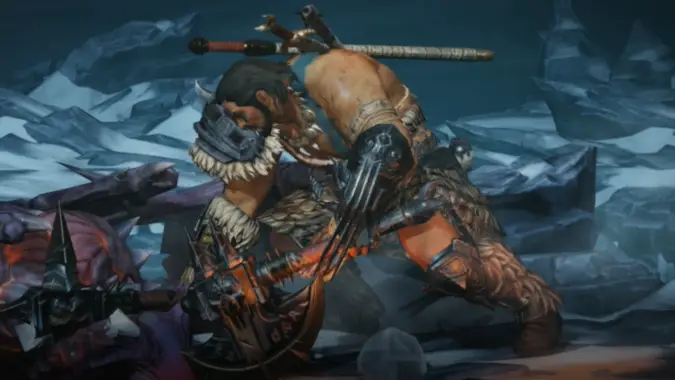 If at all possible, I prefer to play Diablo with a controller. So far, Diablo 3 has been deeply improved by using a game controller like the PlayStation or Xbox controllers, and I actively prefer Diablo 3 on my Xbox. So when people asked Lead Designer Wyatt Cheng about controller support for the game when it hits phones and tablets, I was interested.
And while I'm not super happy with his answer, I understand why it is what it is:
We are actively investigating controller support. The main challenge right now is that full controller support isn't just movement and skill usage, it's also menus, inventory management, paragon trees, NPC UIs, chat, etc. To set some expectations – we would love to see controller support but full controller support may not make the release version of the game.
This isn't a surprise. While there are peripherals that work with phones and tablets — I've seen ones that clip over the phone and make it a mini-Switch, and ones that use Bluetooth and look just like regular console controllers — most mobile games are designed with the idea that you'll just control them using the phone screen. And if you've played the Diablo Immortal tests they had at BlizzCon, or just watched someone else play them, you'll know that the game has an extremely robust control scheme that leverages that space quite extensively. It would be a lot of work to get that all to work just as well on a controller, especially when it's not like a console where you know exactly what the hardware would be. To design a UI that can work with multiple different kinds of controller and do everything they want it to do is going to be time consuming.
Wyatt Cheng is very careful to say full controller support may not make the release version of the game above, and I wouldn't be surprised if it ships with certain features and not others — perhaps movement and skill usage will be implemented on day one, with other features coming later. Or perhaps not even that — we don't know exactly when Diablo Immortal will be coming out and they may choose to focus on making sure it's as smooth a roll out as possible and saving controller support for the future.
Regardless, they are aware that players would like this feature, and I hope some form of it makes it to live. It would make playing Diablo Immortal a lot easier for this tablet jockey.