The Great Unnerfing is now live Hearthstone, making the Standard meta tumultuous — at least for a few days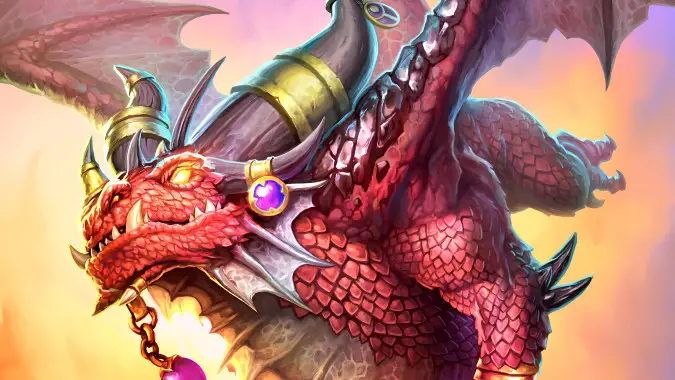 In an unprecedented move, 36 Hearthstone cards will soon be reverted to their original — perhaps overpowered — versions. None of those cards are going to be part of Standard Mode once the Core Set rotation happens when the Forged in the Barrens expansion is released, but there's a brief window between their unnerfing and the Core Set rotation. This means we'll have nearly a week in which many of these powerful cards are available to play in Standard Mode.
The Great Unnerfing is now live, but the Core Set rotation doesn't happen until March 30, giving us five days of meta-bending madness in Standard. Will it be fun to play in such a meta? Will it be rage-inducing? Time will tell! But regardless of the outcome, it will be only for a short window of time to love or hate it.
You can read all of the details in the official blog. In the meantime, let's take a look at which cards are part of the Great Unnerfing — and which implications some of those unnerfs might have in this unusual new meta.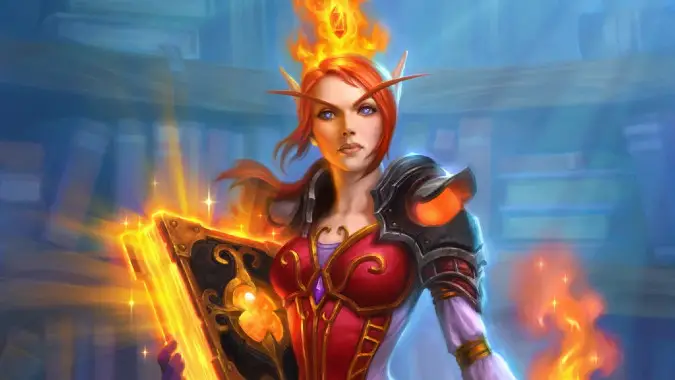 Unnerfed cards that will be in Standard Mode (for five days)
There are 36 cards being unnerfed, but not all of them are likely to change the game. But some cards may shake things up and make Standard Mode absolutely crazy. Some of those cards are currently being used in meta decks — such as Dinotamer Brann, which is a crucial piece in Highlander Hunter — which means that those decks should get even stronger and harder to beat. Archivist Elysiana and Dragonqueen Alexstrasza also bring back the possibility of some very strong plays that they used to allow. But besides the old, there is also the new. Cards such as Charge, for Warrior — which has its ability to give the Charge keyword to any minion restored — will always be potentially game-breaking.
Without further ado, here is the full list of unnerfs that will affect Standard Mode (for five days):
Druid
Rare
Epic
Hunter
Basic
Rare
Legendary
Mage
Common
Rare
Priest
Basic
Rogue
Rare
Epic
Legendary
Shaman
Basic
Common
Rare
Epic
Warlock
Warrior
Basic
Epic
Neutral
Common
Rare
Legendary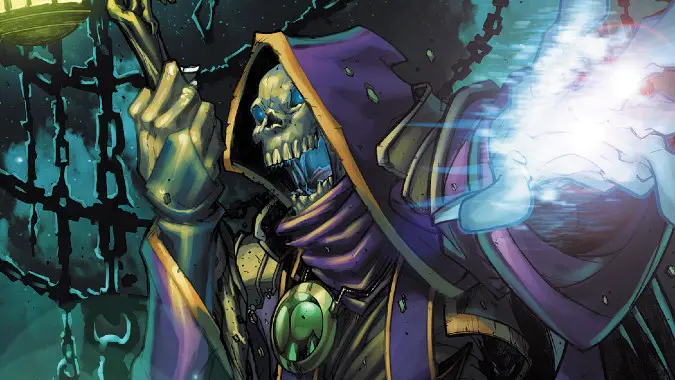 Unnerfed cards will be in Wild Mode
For Wild unnerfs, the star of the show is perhaps The Caverns Below, the cornerstone of Quest Rogue, which was one of the most powerful decks Hearthstone has ever seen. It will be restored to its former glory, and one can only wonder if it will completely dominate Wild Mode. Undertaker getting unnerfed is also very interesting — at least from a "historical" standpoint. Undertaker was perhaps the first truly overpowered card Hearthstone ever saw, completely dominating the early days of its very first expansion, Curse of Naxxramas. It will be interesting to find out if an unnerfed Undertaker will still be as powerful as it was back then: After all, the overall power level of Hearthstone has increased a lot since those days.And, of course, the Saronite Chain Gang unnerf enables the old Shudderwock combos again. How long can this go on?!
Here are all of the Wild cards getting unnerfed:
Paladin
Epic
Rogue
Legendary
Shaman
Common
Neutral
Common
Rare
Who will be the big winners from the Great Unnerfing? Mage, Rogue, and Warrior are certainly getting some of their most fun (and powerful) toys back — but Highlander Hunter and any Dragonqueen Alexstrasza decks will also become more potent.
It's difficult to tell which classes will dominate this short pre-expansion season, but it's not like it will matter much, as the Core Set rotation is almost here!