WoW
Mar 25, 2021 3:01 pm CT
Soon you'll only be able to buy World of Warcraft game time in 60 day increments — but no change for subs or tokens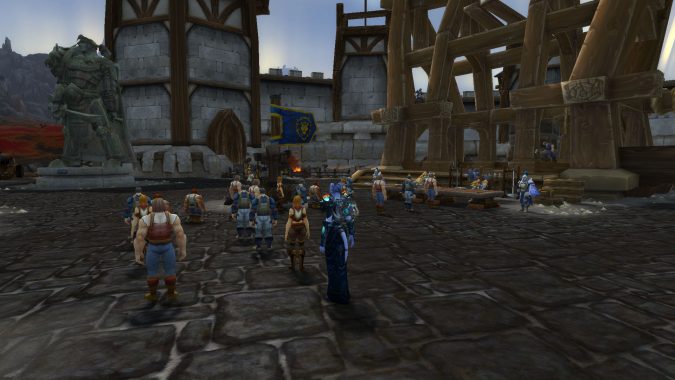 Blizzard will be reducing World of Warcraft's purchasable game time options from either 30, 90, or 180 days of game time to a single 60 days option. This consolidation of the options should make it easier for those looking to purchase game time but it may be frustrating for those who prefer to play in 30 day increments or gift game time to others.
It is extremely important to note that this changes nothing for subscriptions or tokens — for the former, the 30, 90, and 180 days options remain available, and purchasing the token in-game will continue to add 30 days of game time or $15 to your account as before. If you're looking to give your friends game time, you can gift Blizzard Balance, but you'll have to be friends on Battle.net to do so.
Why the change, then? I imagine Blizzard was just trying to make things easier on their accountants while at the same attempting to encourage more people to subscribe instead of purchasing game time; subscriptions provide a much more reliable stream of income to a company than at-will purchases. 60 days appears to be a sweet spot for game time purchases, as Final Fantasy XIV has the exact same play time options. Of course, the 180 day option was likely largely unused these days, as it no longer provided a free mount or similar that the 180 day subscription does.
Of course, if you prefer playing only 30 days at a time and don't wish to partake in the token economy, you do have the option to subscribe for 30 days and then cancel the subscription immediately (you lose nothing by doing so). It's an extra step you didn't need to do before (and thus by definition an annoyance), but at least you're still able to maintain your desired play interval.
It must be noted, though, that removing most of the game time options limits your ability to use your Battle.net Balance to purchase game time, as that balance can't be used to pay for subscriptions. So unless you're willing to only play in 60 day intervals, you may not want to build up your available funds for game time anymore.