What do you think Korthia means for the rest of Shadowlands?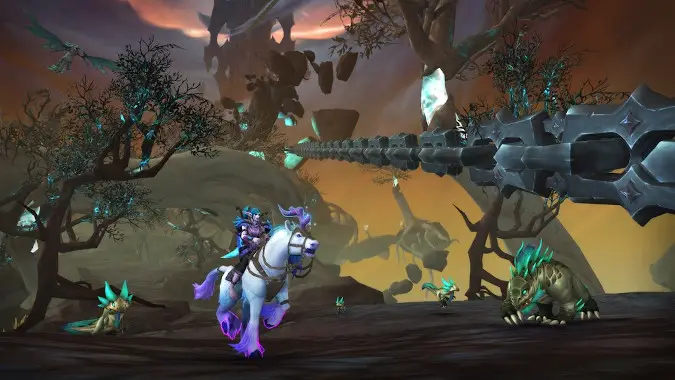 In patch 9.1, we're going to go into Korthia, a lost realm that the Jailer seeks for reasons we don't currently know. There's a lot of stuff happening there — a whole new place to explore, with connections to characters like the Nathrezim, the Primus of Maldraxxus, even the Brokers all seem to have a presence there and are part of the unfolding story. But is Korthia the end of a chapter, or just the beginning of something else? Are there other realms like Korthia out there, waiting to be discovered? Will we adventure in other realms as time passes? I obviously don't know yet, but with there being at least one more major patch in Shadowlands I expect we could find out by the end of 2021.
We now also know that the Nathrezim are going to be major players in Korthia — what does that mean for them, and for the Shadowlands as a whole? What do we discover about them, and through them,  about the entire role they've played in the course of history and the formation of forces like the Legion? I find the very idea of this fascinating because we've never really seen the Nathrezim for their own sake. And now, thanks to Korthia, we'll get that chance to find out what these unique beings really are.
So what do you all think? Is Korthia a sign of what else we're going to see in Shadowlands? Will we explore other realms as the Jailer expands his power and moves to do… whatever it is he actually wants to do, because we still don't even know what that is? Will we learn that in Korthia? What does this first new sub-zone in Shadowlands ultimately mean for us going forward, for the expansion's story as a whole, and our places in it?