The latest Legend of Vox Machina video gives us a look at Phil Bourassa's art design of the characters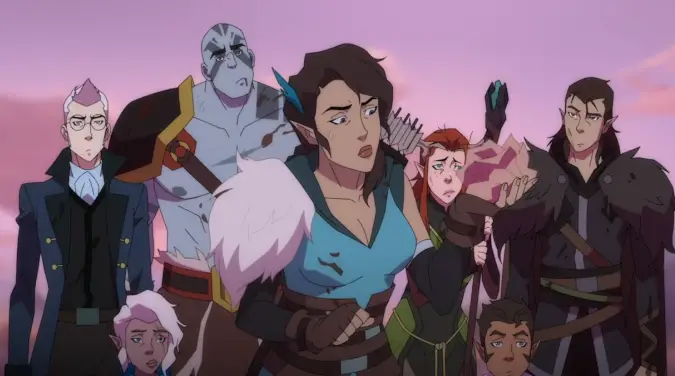 When you're watching what is essentially a promotional trailer for an upcoming project, you expect it to be effusive in its praise and to try and hype up what it is talking about, so when I started watching The Legend of the Design of the Legend of Vox Machina I figured it would be them talking up the design process. But then the started talking about who was doing the character design for the series — an artist named Phil Bourassa — and with that one mention, I was fully invested for the long haul.
They could have spent the entire run time of the video on hyperbolic praise of Phil Bourassa, and it would be entirely justified. This is a person who has done character design for shows like Spectacular Spider-Man, Ben 10, a whole host of animated DC movies and shows including Young Justice and the Death and Return of Superman, and the recent Netflix series Blood of Zeus. So while there is a lot of effusive praise from the cast and creators of Critical Role in this video, it's almost not effusive enough. Getting him to do the character design on this show is an unbelievable win. I mean, he did Spectacular Spider-Man, the best Spider-Man cartoon ever made. And now he's getting to move past superheroes and into fantasy, which is something I'm very excited to see.
Character design is very important for an animated series, and as the cast themselves pointed out, there's been a ton of fan art over the years of these characters, so there's always a sense of concern that the art match up with people's expectations, or even exceed those expectations. And while I'm a complete fanboy here, I have to admit, I really liked what Bourassa did with a lot of these designs — Keyleth looks very distinct and different from Vex'ahlia, for example, and neither resembles Pike. Every character has a very unique model and it's pretty fascinating to watch the characters take shape. When even the animators at Titmouse start squeeing over an artist, you know it's a good match.
Watch the video and see it for yourself. This show is going to look amazing.