Summer Games Done Quick 2021 has started! Don't miss these 12 standout speedruns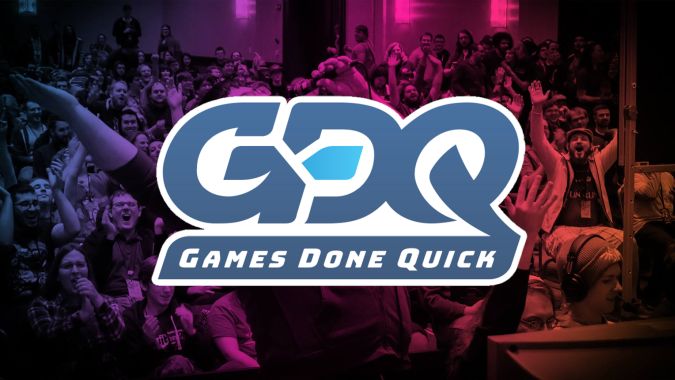 It's my favorite time of the year: Summer Games Done Quick. This event has gained in popularity over the years and is one of the most visible showcases of speedrunning in the world. For those who are new to speedrunning, it's when you play a game as fast as possible, utilizing every trick in the book to bypass content and shave off seconds. For those who are new to Games Done Quick, it's an entire heart-warming week of 24/7 speedrunning for charity. In the summer, the beneficiary is Doctors Without Borders, and GDQ has given millions of dollars to the organization over the years.
I've been an avid viewer of the Games Done Quick events since 2015. Glued-to-my-couch, cancel-all-social-engagements levels of avid. This year's event, which runs from July 4 through July 11, has a bunch of exciting entries that will get you just as hooked as I am.
I highly recommend tuning in to the stream whenever you can, because often the donation comments, interviews, skits, and Twitch chat memes that happen in the downtime are just as amazing as the runs. But if you're new to the community and want to know the highlights, here's what has most piqued my interest.
One important caveat: all the times are approximate. Tech issues might cause delays, while world records might move them ahead of schedule. If there's a run you want to catch live, keep tabs on the official schedule on the Games Done Quick website.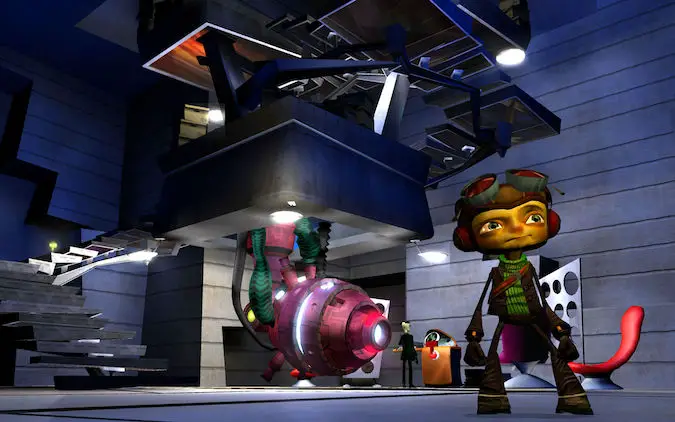 1. Psychonauts
Who: yoshipro (hosted by ateatree)
When: Sunday, July 4, 12:02 pm Central
Why: Start the week with a Double Fine delight
I have mad respect for generalist speedrunners. Like, it's impressive enough to be really, really good at one game. Those who can hop around in completely different genres are just superhuman. Yoshipro is one of those, with previous GDQ appearances running Celeste, Glover, and Ice Age: Scrat's Nutty Adventure. Now that's range. This year, he's delving into the weird and wild world of Psychonauts. I think there will be extra hype around this run with the game's long-awaited sequel finally coming to fruition in the near future.
2. Battletoads
Who: TheMexicanRunner (hosted by Skybilz)
When: Tuesday, July 6, 11:47 am Central
Why: The retro maestro does his thing
TheMexicanRunner is one of the most skilled gamers out there today. He is an expert in NES games, and was the first person to play every title officially released on the hardware — and even has the Guinness World Record to mark the accomplishment. Any time he's got a slot at Games Done Quick, you better have your jaw limbered up, because it will hit the floor. This year, he's going to 100% one of the most difficult titles of the NES era in a mere half-hour.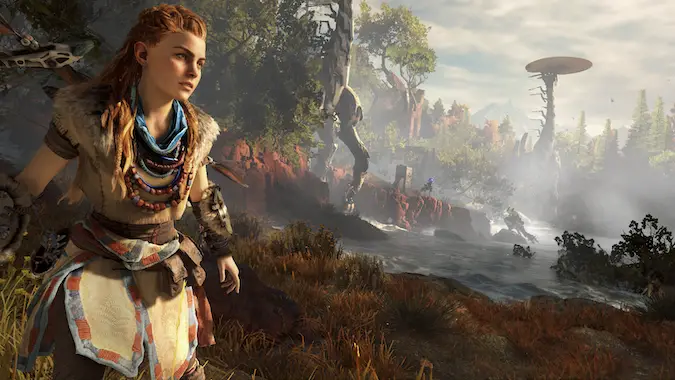 3. Horizon Zero Dawn
Who: Elkjaer (hosted by Mr. Game and Shout)
When: Tuesday, July 6, 3:18 pm Central
Why: Aloy at her fastest and most badass
Open-world games often make for really interesting speedruns. Because of their size and scale, runners can often find ingenious ways to slice through stories that take 60-plus hours for a casual player. Elkjaer has multiple world records for this sci-fi standout and this event is his first time on the GDQ stage. I think this will be a standout run in terms of technical geekery, so prepare to have your mind a little blown.
4. Grand Theft Auto 3
Who: KZ_FREW (hosted by matishek)
When: Tuesday, July 6, 5:28 pm Central
Why: A bonkers run of a bonkers game
On the flip side, you can also get open-world game speedruns that are really, really goofy, so don't close your browser after Horizon Zero Dawn finishes. KZ_FREW is a funny fellow who specializes in the GTA games. Expect to laugh a lot, both with how he breaks apart the Rockstar game and with the snappy commentary from him and his friends on the virtual couch.
5. Coca-Cola Kid
Who: sharif and Grumpmeister (hosted by LLK)
When: Wednesday, July 7, 4:34 am Central
Why: How is this not going to be hysterical?
I have no idea what Coca-Cola Kid is. I've never heard of it. But sharif makes the Barbie video games a thing of joy and Grumpmeister willingly subjects himself to the nightmare fuel that is Zelda: Wand of Gamelon. These are two of the most entertaining, personable runners I've ever watched, and I'm delighted that they'll be teaming up for a race. It may be only fifteen minutes long, but I'm positive it will be 15 minutes of ridiculous fun.
6. GeoGuessr
Who: havrd (hosted by Xenadir)
When: Wednesday, July 7, 1:35 pm Central
Why: Because geography is awesome
GeoGuessr has a great academic premise: start at a random Google Street View location and use your wits to figure out where the heck you are. It's not the type of title you'd expect to see at Games Done Quick since it's not relying on glitches or god-like hand-eye coordination. But it's still plenty impressive to see how a savvy player thinks their way through these geographical challenges.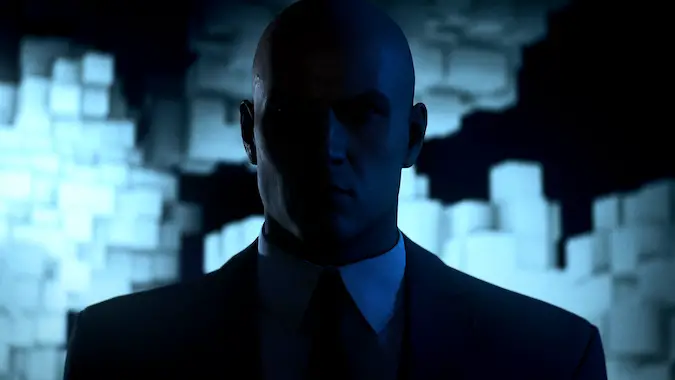 7. Hitman 3
Who: Yannini (hosted by NerdyExcursions)
When: Wednesday, July 7, 4:40 pm Central
Why: Because it's about dang time
I adore the Hitman games. Each level in the IO Interactive trilogy is a masterclass of great design. And despite Agent 47's hardcore attitude, there's a sense of humor and fun in finding clever ways to stealthily dispatch your targets. Despite having so many different challenges and categories for ambitious gamers to tackle, Hitman hasn't had many appearances on speedrunning's biggest stage. I'm so pleased that the series is getting its due.
8. Arabian Nights
Who: Goost (hosted by SporadicErratic)
When: Thursday, July 8, 3:03 am Central
Why: You will laugh so hard
If you ask me my favorite moment in Games Done Quick history, I will tell you that it's impossible to pick. But Kotti's run of this extremely stupid title at AGDQ 2018 is a strong contender for the crown. This year Goost is tackling this beast of bad writing and bad audio and bad…just bad everything. Arabian Nights is the pinnacle of "so bad it's good." Plan for awkward hilarity, especially if the game crashes again as it did in 2018.
9. Astro's Playroom
Who: Xeilius (hosted by ateatree)
When: Friday, July 9, 8:02 am Central
Why: Pure 3D platforming perfection
Astro's Playroom is a gem of a game. It's gorgeous and joyful and so heckin' charming. It's also a pristinely designed 3D platformer, and that's a genre that lends itself to really impressive speedruns. Xeilius will be doing an Any% run, so even though we won't be seeing too much of the game, I'm very curious to see how someone skilled tackles this challenge.
10. Super Mario 64
Who: Bubzia (hosted by Mr. Game and Shout)
When: Saturday, July 10, 1:52 pm Central
Why: One word – blindfold
It doesn't matter what the game is; if there's a run with a blindfolded segment, I will be watching and it will be amazing. Blindfolded runs have been some of the most exciting, viral moments of the Games Done Quick history. Bubzia is a champion of blindfolded speedruns. He was at the 2021 Awesome Games Done Quick with the 16 Star version of Super Mario 64, a run that was staggeringly impressive. This summer, he's raising the bar with a blindfolded 70 Star run. I can't even.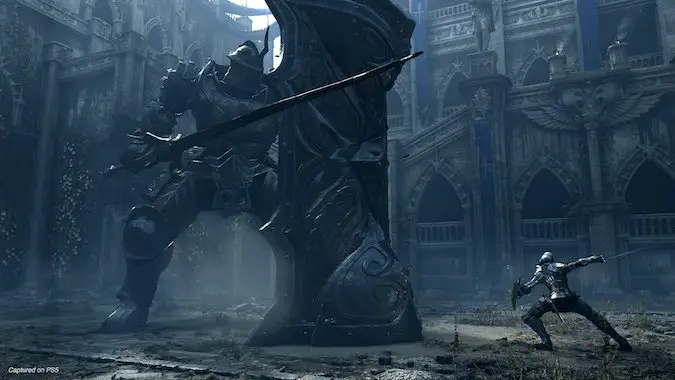 11. Demon's Souls (2020)
Who: BertoPlease (hosted by Brutal_Melo)
When: Saturday, July 10, 5:52 pm Central
Why: To make you feel bad about yourself in the best way
When mere mortals try playing a Souls game, they experience an array of feelings. Most common is despair, but fury and rage also make regular appearances. Enter the speedrun community. These champions turn some of the most difficult games of the modern day into child's play. BertoPlease gave an impressive and educational run of the original Demon's Souls at last year's SGDQ, and I'm so excited to see him breeze through the remake.
12. Super Mario Bros. 3
Who: mitchflowerpower and TheHaxor (hosted by Skybilz)
When: Saturday, July 10, 7:07 pm Central
Why: SMB3 is always a good show
It makes sense that the closing stretch of the event has several highlight games. Super Mario Bros. 3 is the penultimate game of the event, winding down the fundraising with a perennial Games Done Quick favorite. The community of top-tier SMB3 runners is both large and very creative. They've had races, relays, and all sorts of unusual takes on how to speedrun this classic title. This year, GDQ regulars mitchflowerpower and TheHaxor are doing an "Any% Warpless co-op" run. Honestly, I don't know what that means. But I guarantee it's going to be a good time.