Ubisoft workers join ABetterABK to demand ABetterUbisoft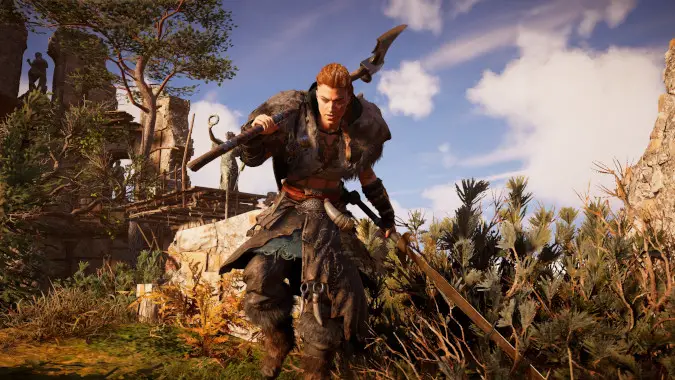 It's not a secret that the issues that have come to light at Blizzard in the DFEH lawsuit are not unique to Blizzard. Many have pointed out this is an industry-wide problem, and we've seen similar moments before — Riot Games had a walkout over harassment and a toxic work culture very similar to Blizzard's back in 2019, right down to the demand to end forced arbitration. They're still being sued at the same time as Blizzard for the same things by the same agency.
Meanwhile, if you think it's just confined to those two, well, sorry but it really isn't.
Ubisoft, the giant that makes the Far Cry and Assassin's Creed series, has been repeatedly in the news for a toxic culture of its own. According to an internal survey, over 25% of Ubisoft employees have seen or experienced harassment at work. Multiple executives, from the Chief Creative Officer Serge Hascoët to Yannis Mallat, the director of the company's Canadian studios, and Global HR head Cécile Cornet resigned as well. The Creative Director of Assassin's Creed Valhalla, Ashraf Ismail, took a leave of absence that ended up with him being fired after an investigation of charges that he lied about his marital status — that he was married — in order to sleep with fans.
As recently as May of this year, gamesindustry.biz was reporting that according to many at the studio, not a lot has changed — despite the promises of CEO and co-founder Yves Guillemot, the reports from Le Telegramme (in French) are eerily similar to the events currently playing out in the Blizzard case. A desire to sweep it all under the rug, sidelining employees who made allegations, protecting studio heads.
And the workers at Ubisoft, a year after the initial allegations, are taking a leaf from Blizzard's workers.
1,000 current and former Ubisoft employees signed an open letter on July 28th in solidarity with the Activision Blizzard walkout, demanding that our own management take FAR more action to end abuse in Ubisoft and the wider industry. #HoldUbisoftAccountable #EndAbuseInGaming pic.twitter.com/oMjJvHmIli

— ABetterUbisoft (@ABetterUbisoft) August 11, 2021
One difference between Activision-Blizzard and Ubisoft is that Ubisoft is a French company, and France has unions that are willing to take on the big multinational game corporation. The call to get unions involved as part of a solution to the widespread culture of toxicity in the gaming industry feels like a necessary first step — there needs to be more input from the workers who are the ones suffering the effects of all this while known abusers get multiple breaks, and even shuffled from studio to studio to insulate them from the consequences of their actions.
It's painful but no longer surprising to see the people who make the games we all play having to make big statements like this because the people who are supposed to be making sure they have a safe workplace are instead protecting — a year after the initial allegations broke — many of the people responsible for making the workplace unsafe. Hopefully we're seeing the beginnings of a movement that will spread across the industry as a whole and lead to meaningful change for all workers. This should never have been tolerated, and it must end.