WoW
Aug 27, 2021 12:50 pm CT
World of Warcraft patch 9.1.5 to hit the PTR next week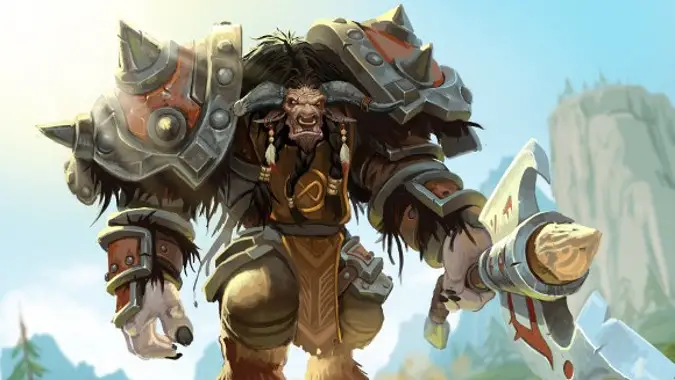 In case you've been wondering when World of Warcraft's patch 9.1.5 will hit the PTR — I know I have, considering all the stuff we've been told is coming — we now know that it will be next week, thanks to this post from the official World of Warcraft site. That post also outlines even more exciting changes and additions than we were anticipating so far.
Shadowlands Update 9.1.5 will be going on the PTR next week, and a lot of what you'll find in it is the direct result of your collective feedback. It includes long-asked-for changes to make it easier to swap covenants and conduits, updates to make it so you don't need to repeat covenant campaigns on alts, new character customization options for some races that were lacking them, and many more changes to help you play the way you want.
It also has updates to improve the game environment for our community, including additional changes to some content to better reflect our shared values, better visibility into the impact of your in-game reports of harassment, and more serious penalties for people engaged in disruptive behavior.
We hope you'll see something from your own 9.1.5 wish list when we post the patch notes next week, and we'll keep listening, refining, and building on that as we continue PTR testing and development of what's next.
CM Kaivax later posted to the forums with more information about what the changes will be, although we're still waiting for the PTR patch 9.1.5 notes. Among the changes listed include the complete removal of Conduit Energy, allowing alts to skip straight to the end of a Covenant Campaign that the player has already finished on another character — gaining all the Renown that character would have earned for finishing the Covenant campaign along the way. In addition, you will now be able to switch between Covenants at will once you pass a Renown threshold.
All of these changes, along with the customization options we know about for Void Elves and Lightforged Draenei, will go a long way towards making Shadowlands friendlier to alts and players who want to see all of the Covenant campaigns on their main. There's a lot of information coming out about the aspects of the game coming in 9.1.5, from Legion Timewalking and Mythic+ Timewalking dungeons from that expansion, to Transmog linking in chat, to Battle for Azeroth being placed on Legacy Loot. This is shaping up to be a very extensive .5 patch, and there's a lot to look at — like, as an example, alts being able to skip the Maw intro which I've been asking for since the expansion dropped.
As soon as we know when the patch 9.1.5 PTR is out, we'll be diving on to check out the changes, so stay tuned.