The decks you need to win the Hearthstone Half and Half Tavern Brawl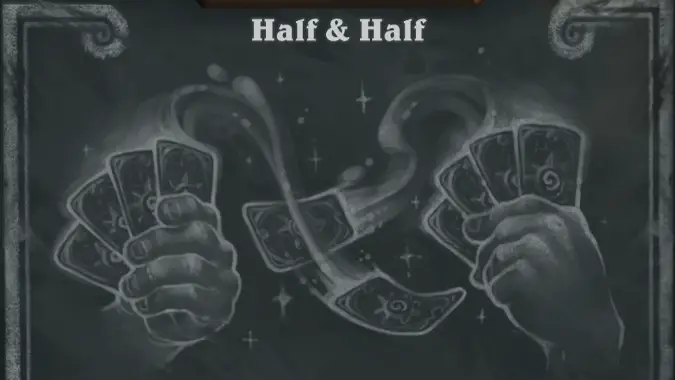 This week's Hearthstone Tavern Brawl is the coffee-themed Half and Half Tavern Brawl. Your barista today is Barista Lynchen. I'll have a double-pump Azerano, extra star-whip, Highmountain ice, with room for mana spice, please. Coffee is a big part of any writer's day and that's true with the Blizzard Watch crew as well.
Half and Half Tavern Brawl basics
Name: Half and Half
Description: Create a deck of 15 cards. At the start of the game, we'll complete your deck with a copy of your opponent's!
Fun level: 3/10
Difficulty: 5-8/10 (depending on the size of your card collection)
Replayability: 6/10
Format: Wild
Type: PVP
Deck: Constructed
Rewards: 1 Year of the Phoenix pack
You begin by choosing a class and making a deck. Since this is a Constructed Brawl the size of your collection will matter — and it also uses Wild rules which brings even more cards into play. That can make this more challenging for players who don't have extended collections, but there are still decent deck options for everybody.
Your deck is limited to only 15 cards — but Hearthstone decks are 30 cards, so where do you the other 15 come from? Your opponent. Whenever you play this Brawl, you'll combine combine both players' decks and each player gets a copy. The game then plays out as a normal Hearthstone match.
Since you're both playing the same deck, the only difference is your class and Hero Power. Try to find cards and strategies that synergize well with your class and Hero Power which will give your opponent less value than they do for you. You're giving them your win condition so think about putting a counter for it into your deck… just realize you're also giving them that counter.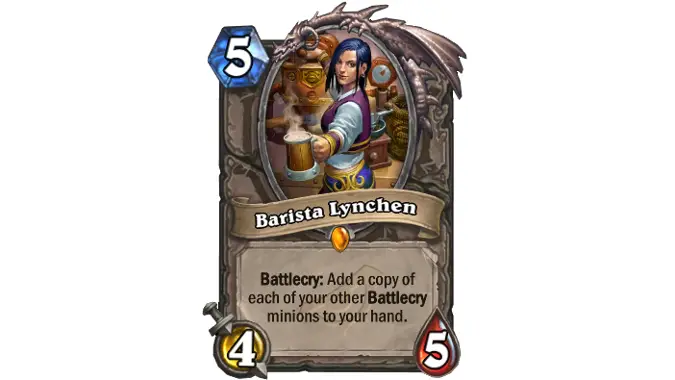 How to win the Half and Half Tavern Brawl
Like most Constructed Brawls, the key to victory is finding a great deck. These Brawls act like a microcosm of a new expansion: in the early hours, there's a ton of experimentation as players try new ideas and refine them. It's some of the most fun time in Hearthstone. Over time, players discover the "meta," the deck (or decks) that are particularly strong given the ruleset. These lists are published on communities like /r/CompetitiveHS (and others) and become dominant. Counter decks rise and you fall into the same sort of meta as you see in Ladder play. Usually these Brawls are at their most entertaining shortly after they've been release.
Without further ado, let's look at some of the decks people are trying out. You'll probably find even more refined versions of these later in the week.
Soul Demon Hunter
Deck Code: AAECAea5AwPUyAP3yAPyyQMG2cYD0c0D+84DzNIDzdID99UDAA==
Theory: Soul Demon Hunter is so good; you can win with only half a deck.
Face Hunter
Deck Code: AAECAR8D5aQDh7ADpLkDBskEorkDm80Dos4D8uED8+EDAA==
Face is the place. It's always the place. Who cares what your opponent gave you. Keep hitting their face with minions, spells and your Hero Power.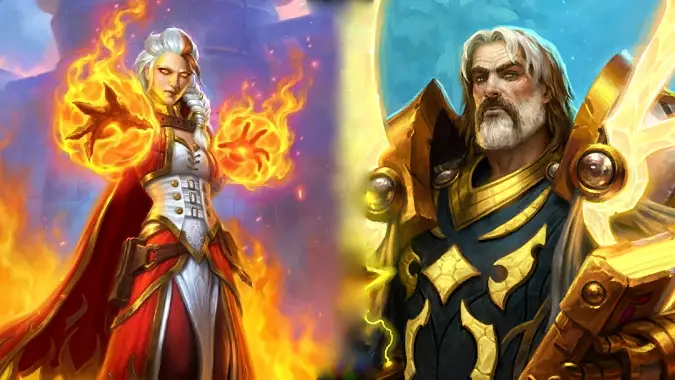 Hero Power Mage
Deck code: AAEBAf0EA9zNAqiHA9jsAwakhwPNiQOItgPT7APW7APAoAQA
This works well because your opponent might not have a Hero Power that can use the the upgrades.
Dude Paladin
Deck Code: AAEBAZ3DAwG09gMH68ICuMcC2f4C/aUDns0DzOsDlfkDAA==
A new deck from Twitter user Rodrigo Minnemann (@Rod_Minn). Rod is a great follow on Twitter for Hearthstone content. This deck is based upon the Paladin Quest "Rise to the Occasion" from United in Stormwind. It works well with this Brawl.
Zoo Paladin
Deck Code: AAEBAZ8FBewP67kDysEDgt4Dh94DBdMTieYC+a4Dm80Dns0DAA==
This deck features cards that buff Silver Hand recruits. You'll have them, your opponent won't. Do your best to stay ahead on the board so you have something to buff.
Thief Rogue
Deck Code: AAEBAYO6Age9BOvwAurzAqj3AvWnA7euA6TRAwSUtgL7mgP+mgP+0QMA
Rogue has many cards that synergize with playing other classes' cards. You're also giving these to your opponent. The key is to play their cards and get a great use out of Tess Greymane.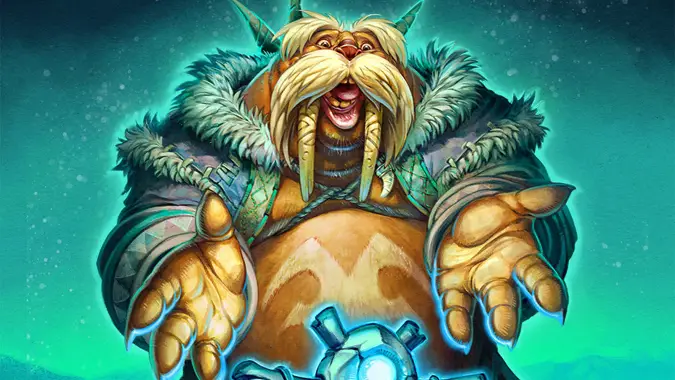 Totem Shaman
Deck Code: AAEBAaoIAd/hAwe+BvaqAvuqAp2jA9qlA5a5A+SgBAA=
This deck is based upon buffing and coping totems. It has a couple of totems to potentially give your opponent, but you'll be able to summon your own totems with your hero power. Try to stay ahead on the board so you can pull off some powerful combos.
Pain Warlock
Deck Code: AAEBAf0GBaMBwgi47gLt7wLxrAMFxAjy0AKnmAPM0gPN0gMA
You run out of cards quick so the Warlock Hero Power is powerful in this Brawl. This deck relies on synergy with your Hero taking damage on your turn, which you can do more easily than your opponent.
More Half and Half Tavern Brawl deck lists
Keep checking Hearthstone Top Decks. There are more Tavern Brawl decks being added by the hour.
The Brawl's main weakness is Aggro felt strong and prevelent. There are some fun decks and ideas, but too often you don't get to enjoy them because you're run over by an aggressive deck. Aggressive decks are their own kind of fun, and some people really enjoy them. Good luck getting this week's Year of the Phoenix pack!
Originally published 11/25/2020, updated on 9/29/2021